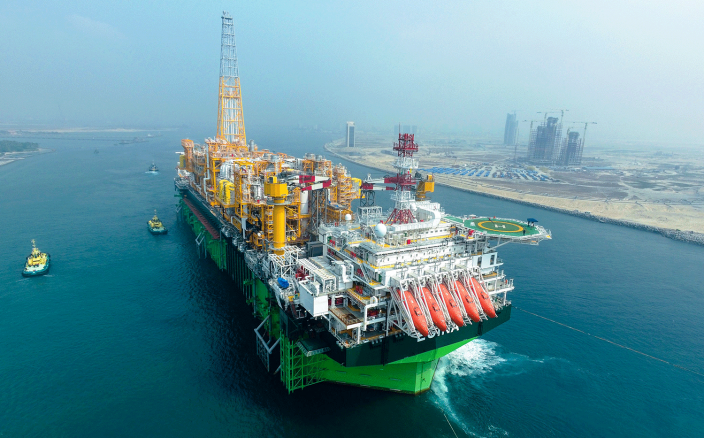 Partners in Nigeria's OML 127 and 130 continue to work on conversion to new terms – with success potentially triggering approval for the Preowei discovery.
Africa Oil, in its third quarter results, said renewal and conversion for OML 130 "can be delivered by end of 2022". The company warned this was not a certainty, though.
Africa Oil has a 50% stake in Prime, which has an 8% stake in OML 127 and a 16% stake in OML 130. The former holds the Agbami field, while the latter has the Akpo and Egina fields.
During the third quarter, Prime paid out one dividend to Africa Oil worth $50 million. This brings the total amount of dividends paid this year to $250mn.
Converting the licences to new Petroleum Industry Act (PIA) terms, and extending expiry, would allow refinancing of debt, the Canadian-listed producer said. Refinancing the debt would allow Prime to increase dividends "in the near term".
OML 130
OML 130 is at the heart of Africa Oil's Nigerian success. The company said the licence had "most of the reserves, production and value" held via Prime.
In addition to the possibility of higher dividends, new projects could also start. Africa Oil said the conversion of the licence would allow TotalEnergies to take the final investment decision (FID) on Preowei. This field is north of the Egina FPSO. Development of the field could be pursued via a satellite tie-back to Egina.
Total is also working on an infill drilling programme at Egina. This should begin in 2023, Africa Oil said. The company had hoped to begin the infill drilling this year, aiming for four to six wells, but the rig has been slow arriving.
The company president and CEO Keith Hill said Nigeria had delivered "robust performance … that provide us with high quality and long life production and cash flows".
As a result of the Nigerian cash, Africa Oil has boosted its cash reserves and paid out nearly $60mn to shareholders this year.
Production has dropped slightly as a result of natural reservoir decline and some Egina wells being closed ahead of intervention. Working interest production for Africa Oil reached 22,100 barrels of oil equivalent per day, down from 27,5000 boepd for the same quarter in 2021.
Exploration
Beyond Nigeria, Africa Oil has a variety of irons in the fire. It is participating in the Gazania-1 well, currently being drilled offshore South Africa, with results due this month.
Furthermore, it has exploration on the horizon. Total is planning to drill a Venus appraisal in the first quarter of 2023, off Namibia. Africa Oil is also working on a farm-out for its Block 3B/4B off South Africa, where the government extended the licence in October.
Finally, in Kenya, talks continue. To reach an FID, Africa Oil and partners have said they require a new partner. Indian companies have indicated interest in the opportunity but progress has been slow.
Recommended for you

Africa Oil rides expectations with drilling in Namibia, Nigeria