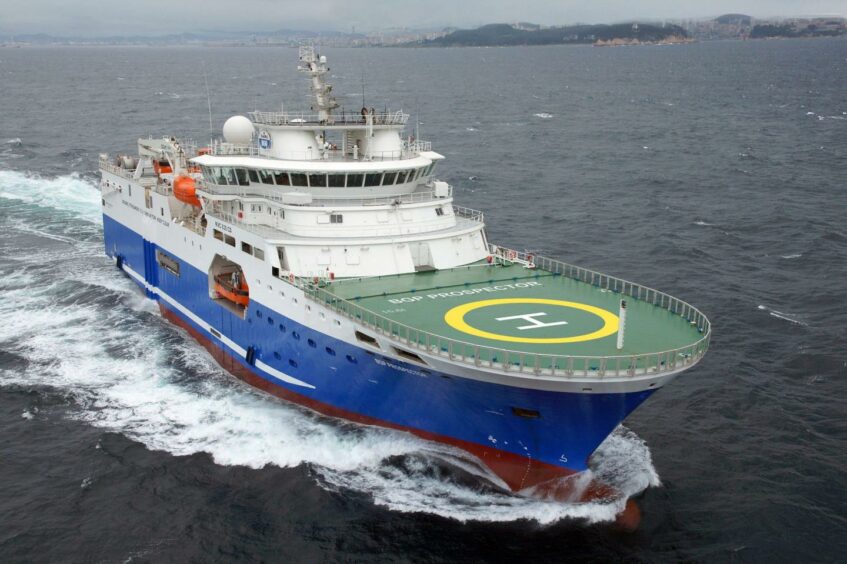 South Africa is dusting off seismic plans once more as it aims to launch a licensing round, following the passage of long delayed upstream laws.
The government issued a call for proposals on "seismic acquisition, seismic reprocessing or any other companies involved in exploration data acquisition or enhancement". Interested parties, the Department of Mineral Resources and Energy (DMRE) said, should strike deals with the Petroleum Agency of South Africa (PASA).
New datasets will drive a new licence round. Seismic will be a mandatory purchase for potential bidders.
Energy minister Gwede Mantashe signed the gazette. Proposals are due by January 30, 2023.
The preamble noted the goal of net zero by 2050, but said the government had the stated aim of developing indigenous oil and gas resources.
Offshore
Some of the areas being considered for the licence round are mature, while others would benefit from additional information – either new data or reprocessing.
PASA will also consider other data acquisition options. These could include gravity and magnetic studies, geochemical surveys, controlled source electromagnetic (CSEM) studies and satellite slick monitoring.
There are three areas up for consideration.
The first is off the West Coast, with an area of around 113,000 square km in the Orange Basin. In this area, the government has said it would want companies to acquire at least 6,900 km of 2D.
The second is the West Bredasdorp Basin and Infanta Embayment, covering 10,000 square km and 6,900 square km respectively. There is an amount of reprocessing options available, ranging from very poor quality to good.
The third area is off the East Coast, covering 50,000 square km in the south of the Durban Basin. The plan would be for a company to acquire at least 3,500 km of 2D seismic.
The Upstream Petroleum Resources Development Bill is under discussion in Parliament now. While progress has been slow, there has been recent talk that it will pass in early 2023.
Onshore
The DMRE also talked about onshore exploration, particularly in the development of potential shale reserves. The ministry invited companies to participate in data acquisition in the Karoo Basin.
It has singled out two large areas, Block A covering 162,000 square km and Block B covering 57,000 square km. There is some 2D seismic on the areas from the 1960s and 1970s, but quality is poor.
TGS work
In related news, TGS has begun preparations for a new 3D seismic survey off the West Coast. The company said it had appointed Environmental Impact Management Services (EIMS) to help with the public participation.
TGS aims to shoot seismic between Saldanha Bay and Hondeklip Bay.
Recommended for you

Eco seeks deals to unlock drilling, with Orange Basin focus