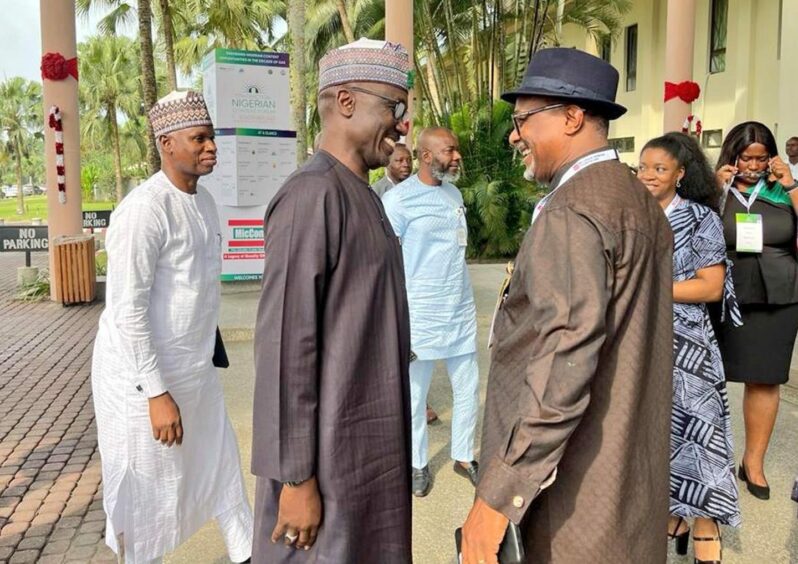 Nigeria expects IOCs working in the deepwater to launch new projects, although the big ticket items face continued delays.
Nigerian National Petroleum Corp. Upstream Investments Management Services (NUIMS) chief investment officer Bala Wunti set out expectations for a number of plans at an event this week.
Speaking at the 11th Practical Nigerian Content Forum (PNC), Wunti said Bonga North would be first, followed by Bonga South West Aparo (BSWA) plan. The latter should reach final investment decision (FID) in 2024, he said, according to a report in This Day.
Shell has repeatedly delayed BSWA, which carries a price tag estimated at $10 billion. Bonga North, on the other hand, would be around $2bn.
The Nigerian newspaper quoted Wunti as saying it would reach FID on Bonga North by the second quarter of 2023.
Shell issued a number of tenders in May for the Bonga North project. The plan would involve tying back 120,000 barrels per day of production to the Bonga Main FPSO.
"We're aligning with all our partners to focus on doing [BSWA]. We're bringing one American more to make it for Aparo. So we're targeting the FID in 2024. Several other projects with Chevron, we hope to do the FID before the end of first quarter of 2023 – the Agbami gas project. All these are coming with significant gaseous hydrocarbon," This Day reported him as saying.
Chevron's plans
The Agbami gas project intends to reduce non-routine flaring and increase oil recovery, while enabling future gas export. The plan involves increasing gas handling and injection capacity at the FPSO.
The presence of Chevron seems significant. The US company recently signed a $1.4 billion financing agreement for operations in Nigeria, with NNPC.
Standard Chartered and United Bank for Africa (UBA) arranged the deal. The financing plan, known as Project Panther, is intended to finance Chevron Nigeria's joint venture with NNPC.
NNPC CFO Umar Ajiya told Arise TV that the focus was to produce in the Niger Delta. Specifically, he said, it will cover 37 wells, of which 31 are producers, over 10 fields. The investment plan will run from 2022 to 2026.
NNPC and Chevron have signed similar deals before. In 2017, the two sides agreed to Project Falcon, for work on the Sonam field.
Chevron's interest in Nigeria seems to run counter to the plans from other IOCs, such as Shell and ExxonMobil.
Recommended for you

NNPC 80% ready for an IPO, Kyari says