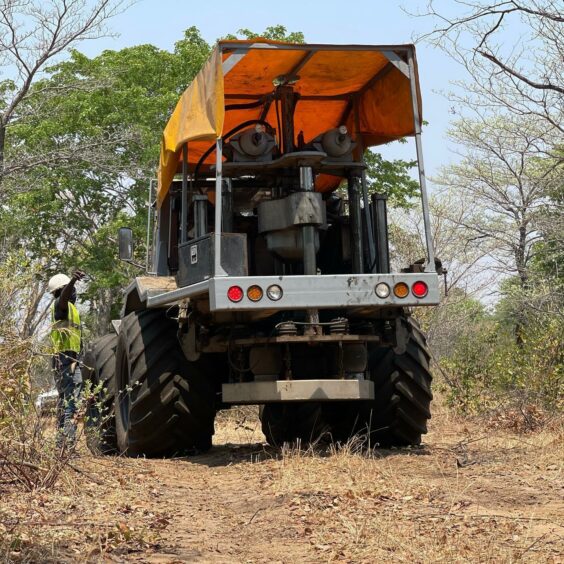 Reconnaissance Energy Africa has pushed back the drilling of its 5-1 Wisdom Farm well as it waits for results from an Enhanced Full Tensor Gravity (eFTG) survey.
The company said it had signed up a geophysical survey provider in June. The plan is to acquire eFTG data over nearly 2,200 square km in the company's licence, in northeastern Namibia.
The survey should be completed by late January 2023. The company will then carry out interpretation of the results. The imaging will "greatly enhance" ReconAfrica's understanding of structural geometry, it said.
Polaris Natural Resource Development is in the midst of shooting 2D seismic. ReconAfrica said the Polaris work was ahead of schedule and that it was adding more.
In particular, it has acquired two more seismic lines over the 5-1 prospect. Results from these are due in January.
ReconAfrica said that it would wait for results from the geophysical data before drilling the well. It will now begin drilling in late February next year.
The prospect has a number of targets, the company said, and may require a number of wellbores for complete evaluation. In order to maximise its chances, ReconAfrica is waiting for the additional 2D seismic and the eFTG before starting.
ReconAfrica's drilling rig, the Jarvie-1, is currently at the 5-1 location. Furthermore, the company reports that all drilling permits are in place.
Eyes in the sky
The aircraft carrying out the eFTG survey uses Lockheed Martin equipment. ReconAfrica said the technology offered improvements in sensitivity and resolution over its rivals.
Shiraz Dhanani, ReconAfrica's chief geophysicist, said eFTG was "a relatively new technology". Dhanani continued that modelling of the area "gives us high confidence that the eFTG technology will help delineate the Kavango Basin and its associated hydrocarbon prospects".
ReconAfrica did not name the company it has contracted for the eFTG work. Bridgeporth is likely to be the contractor as it claims an exclusive deal with Lockheed Martin for eFTG. Bridgeporth has not yet responded to a request for confirmation.
The company has had some controversies in the past but has carried out work in Namibia before, working in the Owambo Basin for Hydrocarb Energy.
Recommended for you

ReconAfrica bids fond farewell to Mexico