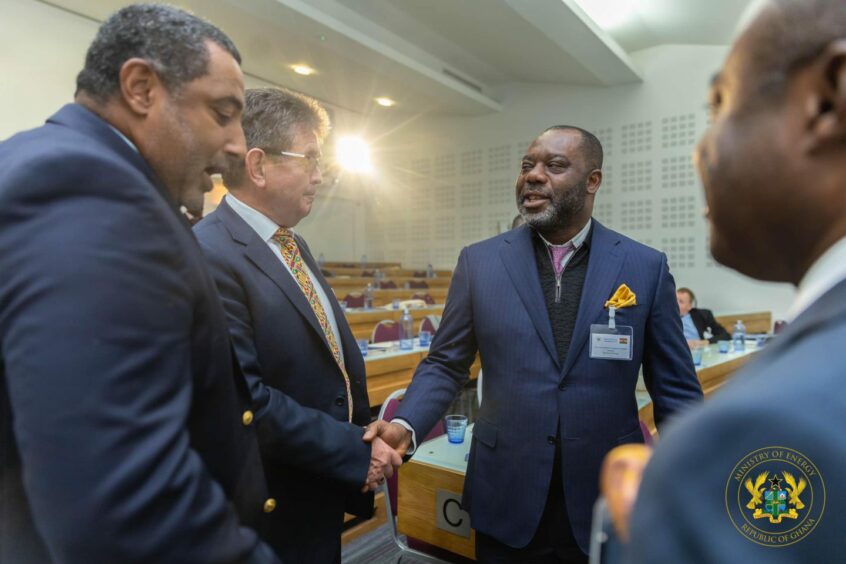 Ghana has held a roadshow this week in London, aiming to attract bidders to consider six blocks in the country's offshore.
The licences on offer are the Offshore Cape Three Points South (OCTPS), Shallow Water Cape Three Points, Southwest Saltpond, Deep Water Cape Three Points (DWCTP), Expanded Shallow Water Tano (ESWT) and Offshore South West Tano (OSWT).
Ghana is offering the first three for direct negotiations.
Base Energy Ghana operates ESWT, Goil Upstream has DWCTP and OSWT & EK Operating has OSWT. These three companies are seeking farm-in partners.
"If you go out for a licence round there's a lot of competition, but it's a race against time," Petroleum Commissioner Egbert Faibille told Energy Voice. Direct negotiations allows Ghana to "go straight to the companies that have proven ability. It cuts through all the red tape, but in a transparent manner."
Ghanaian Energy Minister Dr Matthew Opoku Prempeh, speaking in London, said country production was currently 150,000 barrels per day, down from a peak of 200,000 bpd.
The London roadshow is the third leg of Ghana's work to highlight its exploration opportunities. It has previously held showings in Houston and Aberdeen.
"I was very impressed by the turnout in Houston. Interest has been very good in London, even keener," the commissioner said.
Picking up
Mr Faibille noted there had been some global challenges for the industry, with COVID-19 and the downturn, but things are improving. "New dimensions are needed to drill down, energy security will become something on the front burner, there's a steady improvement in the E&P space," he said.
Ghana expects new exploration drilling this year, with at least three companies working on obligation exploration wells this year. Furthermore, Tullow Oil continues with its drilling work around its Jubilee field.
"Interest has picked up in Ghana," Mr Faibille said. "This year is a watershed," he continued. He predicted Ghana would see "plenty more drilling activities" in 2023.
Ghana's successes have focused around the Tano Basin, sometimes known as the Western Basin.
One area Ghana is hoping to strike it lucky is onshore, in the Voltaian Basin. Ghana National Petroleum Corp. (GNPC) is carrying out reconnaissance in the Voltaian. The company is planning a well in the basin in late 2023 or early 2024, according to reports.
Core Lab's Scott Parker noted that broader work was under way. "In support of these exploration initiatives, the Petroleum Commission in partnership with Core Lab will soon have a Phase II extension to their Phase I regional reservoir, source and seal study," he said.
Recommended for you

Ghana drilling to heat up, while GNPC revenue questions mount