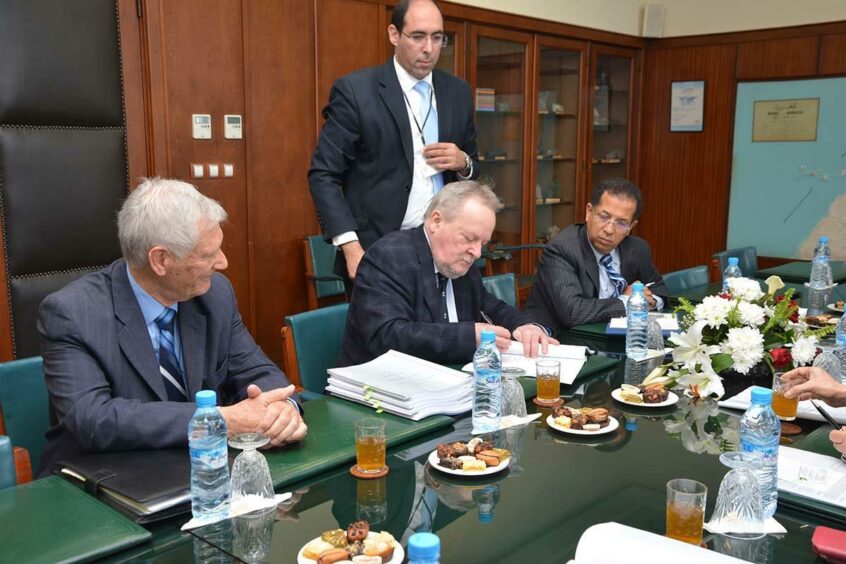 Predator Oil & Gas has suspended its MOU-2 well after encountering technical difficulties, causing its stock to halve in trading this morning.
The company reached a depth of 1,260 metres at the MOU-2 well. It acquired wireline logs from 677 metres to 1,010 metres but could not go deeper. The company had planned to reach 1,500 metres.
Predator said this was a result of encountering "extremely stick clays" in a formation over the Moulouya Fan primary objective.
The company did report a logged interval of 165 metres, with up to 100 metres of variable quality sand. This formation is a slumped basin margin debris-flow, Predator said, which has not previously been encountered. This presents a "drilling challenge" with very low rates of penetration.
Prudence
The Star Valley rig remains on the site, Predator executive chairman Paul Griffiths said. "MOU-2 has been an extremely challenging well to drill due to the presence of a particular geological formation not previously encountered," he noted.
"The prudent and safer option was to suspend the well and leave it in a state to re-enter once a better understanding of the mud programme required to drill this particularly complex interval efficiently and cost-effectively."
This is "not the result we wanted", he said, but the "pre-drill objectives and potential resources remain unchanged".
Predator began drilling the well at the end of December.
The company will need to evaluate its mud programme and the impact of this new geological formation. While it poses drilling challenges, Predator said it also formed a "highly effective seal" on the Moulouya Fan.
Testing on MOU-1 will attempt to determine potential connectivity with this new well. Predator will also consider re-entering and deepening the MOU-2, once it has found a solution to its problems. Its estimates of the potential gas resource remain unchanged.
As news of the drilling challenges broke, the company's share price fell 65%.
Predator's Griffiths will hold a Q&A with investors on February 1.
Recommended for you

Invictus moves to logging in Zimbabwe