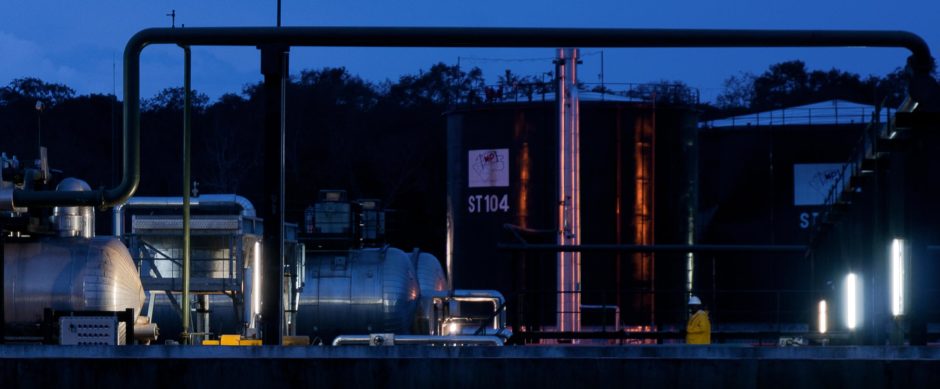 Maurel et Prom's production in 2022 was flat against 2021 but higher prices saw consolidated sales of $676 million, up 35%.
Higher oil and gas prices drove the increase. The company sold its oil for $97.8 per barrel, up 35%, while it sold gas for $3.5 per mmBtu, up 5%.
As at the end of 2022, Maurel had $138 million in cash, down from the $196mn it had at the end of 2021. However, this amount does not include the $76mn it has set aside in an escrow account to purchase Wentworth Resources.
During the year, Maurel paid down $201mn in gross debt, reducing this from $539mn to $337mn. As a result, it cut net debt by $144mn to $199mn as of the end of December.
Maurel produced 25,584 barrels of oil equivalent per day in 2022, from 25,490 boepd in 2021.
Production would have likely been higher had it not been for disruption in Gabon, at the Cap Lopez terminal in April. As a result, the company produced 14,646 bpd from its Ezanga permit, down 6% from 2021.
Operations had returned to normal in the third quarter in Gabon, Maurel said. The company began a well stimulation campaign in the fourth quarter of 2022, with the field now capable of producing more than 21,000 bpd.
Maurel increased production in Angola last year. It has a 20% stake in Block 3/05, with net production of 3,732 bpd, up 9% on the year.
The operator of the block is leading talks on extending the licence beyond its current expiry date of June 2025. Maurel said it expected this would include better fiscal terms.
The company made an offer to acquire Wentworth Resources in December. The two companies work together at Mnazi Bay, in Tanzania. The gas field increased production 10% in 2022, with Maurel's share reaching 43.2 million cubic feet per day.
Wentworth published its scheme document on January 25. It plans to hold a general meeting on February 23 for the deal to go ahead.
Maurel is also active in South America. It drilled an exploration well in Colombia this month, although poor results led it to abandon the work. It began drilling a second well, Oveja-1, on January 23.
The company also has interests in Venezuela. Chevron recently reached a deal to receive its debts from state-owned PDVSA, in addition to taking over control of its local joint venture. Maurel has begun talks with Venezuela's government, seeking a similar end.
Recommended for you

Maurel to sell Tanzania stake in Mnazi Bay to close slow-moving deal