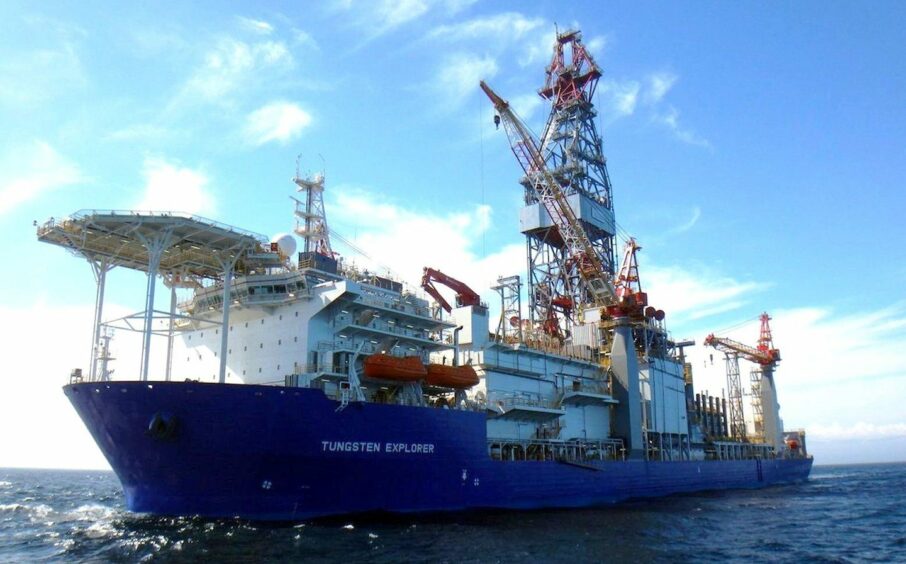 Shell's Jonker-1 exploration well is "going very well", Namibia Petroleum Commissioner Maggy Shino said last night, highlighting the country's potential.
Shell and TotalEnergies made discoveries offshore Namibia at Graff and Venus in 2022.
"I am proud to inform you we have commenced appraisal work on these two [discoveries]," Shino said, speaking at the Africa Energy Chamber (AEC) event in London.
Shell spudded the Jonker well in December. "I'm not saying anything apart from to say it is going well, it is going very well," Shino said to applause.
The Deepsea Bollsta is working on Shell's Jonker well, while Total has charted the Tungsten Explorer for its appraisal work. The French company has also chartered the Deepsea Mira – the sister ship of the Bollsta – to begin work in Namibia in the second quarter.
PGS and Searcher Seismic are working on acquiring data in the area, she said, suggesting there were more discoveries to come.
"We are able to give you our commitment to accelerate and develop those fields at a much faster pace," she continued.
Shino said it was not just the Orange Basin, "the whole of offshore Namibia is ready. In terms of deepwater potential, the Luderitz Basin is calling for you, the Walvis Basin, the Namib Basin, and onshore, in the Owambo Basin and the Karoo have shown their potential. All of these have possibilities.
"Shell and Total are using the port of Luderitz as a hub for their activities," Shino said.
Gassing up
Gas pipelines could come onshore around Luderitz, she said, including the long-neglected Kudu field. Among the options available for development, she included mini LNG plants and even blue hydrogen.
Namibia has made the development of hydrogen a priority. The country has a number of projects it is working on. The Hyphen project is aiming for first production – of green hydrogen – in 2026-27.
Hydrogen Commissioner James Mnyupe followed Shino's speech with comments on securing investment in green hydrogen. Namibia launched a financing platform at COP27 to stimulate investments in this area.
"It's the first of its kind in Africa. We're going to build a $1 billion fund that will invest in all these different things … pipelines, transmission lines, desalination plants and of course electrolysers. It's one of the easiest ways for anyone in the financial sector to express their interest," Mnyupe said.
The commissioner set out a vision of bringing in support from its neighbours. This could include PEM electrolysers from South Africa and copper wire from Zambia.
"That creates industrialisation opportunities not just for Namibia but the wider region as a whole," he said. Mnyupe went on to highlight South Africa's power challenges with Eskom, which has an impact across the region.
Recommended for you

Galp to drill Orange Basin well next month