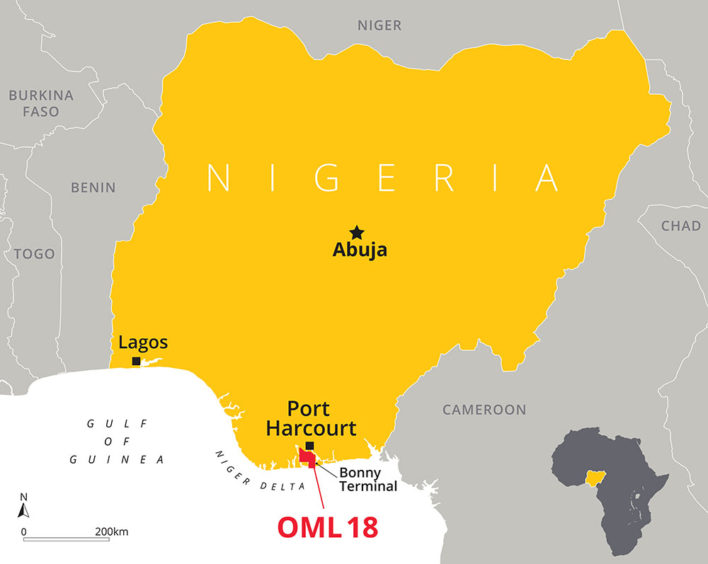 San Leon Energy has been forced to downplay concerns around the loss of OML 18 and the arrival of armed men, supposedly working for a partner.
Nigeria's Punch newspaper reported on February 25 that Nigerian National Petroleum Co. (NNPC) had taken over the licence following "diversion of funds, governance infractions, and indebtedness to JV partners".
Punch, citing a "top industry source", also claimed that the Nigerian Upstream Petroleum Regulatory Commission (NUPRC) and Economic and Financial Crimes Commission (EFCC) were investigating.
Eroton Exploration & Production operates the licence, giving San Leon an indirect 10.58% stake in OML 18.
The operator denied the allegations, describing them as "malicious and false". It continues as operator, the company said.
Sahara sale
It did though note that "armed and unknown men" had forcibly evicted Eroton staff from the Alakiri gas plant on February 24. These men claimed to represent OML 18 Energy Resource, a subsidiary of Sahara Group.
Eroton said these "purported actions were outside of the due process of law and in breach of the terms and conditions as stipulated in the Joint Operating Agreement".
In mid-2022, San Leon had said a deal under way would see Sahara leaving the licence. Eroton was to pay Sahara $485 million for a 16.8% stake. This would see Eroton holding 44.1% in the licence.
Early in January, San Leon said it was still working on the deal. However, it had pushed back the date for completion had been pushed back to March 31. San Leon said the extension had been agreed with Midwestern.
Sahara has not yet responded to a request for comment on the alleged occupation.
Eroton further explained that challenges around production were due to the Nembe Creek Trunk Line (NCTL). This pipeline has had wide ranging theft problems over the last two years.
"Eroton categorically denies any fraudulent acts as stated in the press and confirms that it is committed to transparency, integrity and that it continues to operate in compliance with all applicable laws and regulations," it said.
Recommended for you

NNPC, Aiteo launch new low-carbon crude