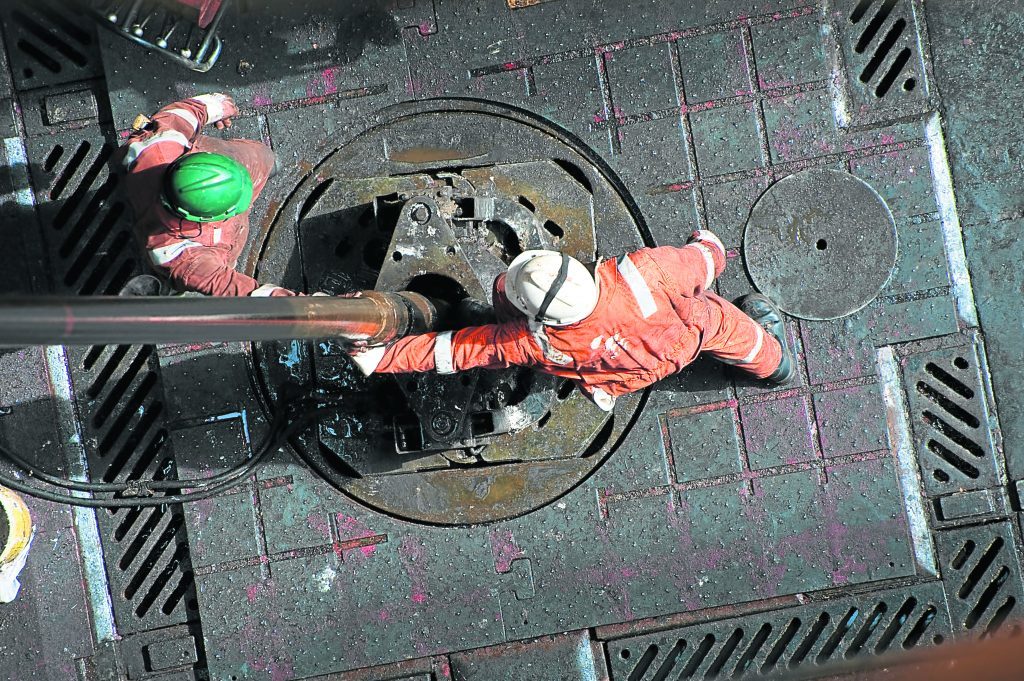 Kosmos Energy is targeting an "inflection point" in the second half of the year, when spending falls and production takes off.
Greater Tortue Ahmeyim (GTA) LNG will drive the change, with Kosmos expecting first sales from the Senegal-Mauritania project in the fourth quarter of this year.
"Kosmos expects to reach an important inflection point in the second half of 2023 with production forecast to grow as major development projects start to come online and capital expenditures expected to fall," said Kosmos CEO and chairman Andy Inglis.
"With higher production and lower capital, free cash flow is expected to rise into 2024 providing multiple pathways for the company to deliver value for our shareholders."
The company has "a high quality reserve base, with unique exposure to world-scale LNG projects, alongside a portfolio of low cost, lower carbon oil ILX opportunities. These opportunities underpin sustainable and value-accretive growth. We look forward to further delivering on the strategy, creating value for our shareholders and bringing affordable, secure, and cleaner energy to the world."
Start ups
The GTA LNG project was around 90% complete at the end of 2022. The FPSO is due to arrive in the second quarter of the year, with the floating LNG (FLNG) facility due to sail away from the Keppel shipyard in the same quarter.
The shallow water subsea pipeline has been installed and the deepwater pipelay vessel recently arrived.
There are also plans for a second phase at GTA LNG. The partners have agreed to a development concept, including a gravity-based structure (GBS) capable of producing 2.5-3 million tonnes per year.
Inglis, speaking on the company conference call, said there were three factors around the use of a GBS.
"There's a fundamental cost efficiency of the concept. The second is the opportunity to upscale storage and that creates operational efficiencies. The third element is flexibility around financing, if we go down that path," he said. "We're going to spend the next year in pre FEED to ensure the right approach to market."
He went on to suggest that BP would enter FEED in "about 12 months time".
Kosmos also expects to start up a bolt-on project in Ghana, with the Jubilee Southeast due to start in mid-2023. All three wells have been drilled on the field with results above expectations.
This should boost Jubilee production to around 100,000 barrels per day gross.
Windfall
Strong prices have helped Kosmos pay down debt, falling to $2.1 billion at the end of 2022.
One boost in December came from Shell, which paid a $50 million contingent fee for appraisal plans. Shell bought a package of assets from Kosmos in 2020, including the Namibia licence that contains the Graff discovery.
Kosmos spent $228 million in the fourth quarter on capital expenditure. It plans to spend $700-750 million this year.
Ghana, Equatorial Guinea and the US will require maintenance spending of $250-300mn. Its three development projects of Jubilee Southeast, GTA LNG phase 1 and Winterfell will require $350-400mn. Then $50-100mn will go on ILX work, in the US and Equatorial Guinea, in addition to appraisal in Mauritania and Senegal.
Production should reach 65,000-69,000 boepd in 2023, from 63,600 boepd in 2022.
Ghana drag
While Kosmos has reasons to feel upbeat, it has also taken a $450 million impairment on the TEN fields in Ghana. Reserves were reduced slightly, by 3.5%, but the future looks less rosy than it did.
The company said a slower pace of development had driven the impairment.
Partners in Ghana brought a water injection online at the project in December. However, no new wells are planned for it in 2023.
Operator Tullow Oil, in January, said two wells drilled on Ntomme – one of the three TEN fields – did not find economical resources. Tullow is due to deliver its full-year results on March 8.
Despite TEN's woes, Kosmos said it had recovered the amount paid to Occidental Petroleum in October 2021. It bought another 14% stake in Jubilee and 3% in TEN.
Updated at 4:43 pm with Inglis comments on GBS. 
Recommended for you

BP hints at Mauritania, Senegal LNG plan delays