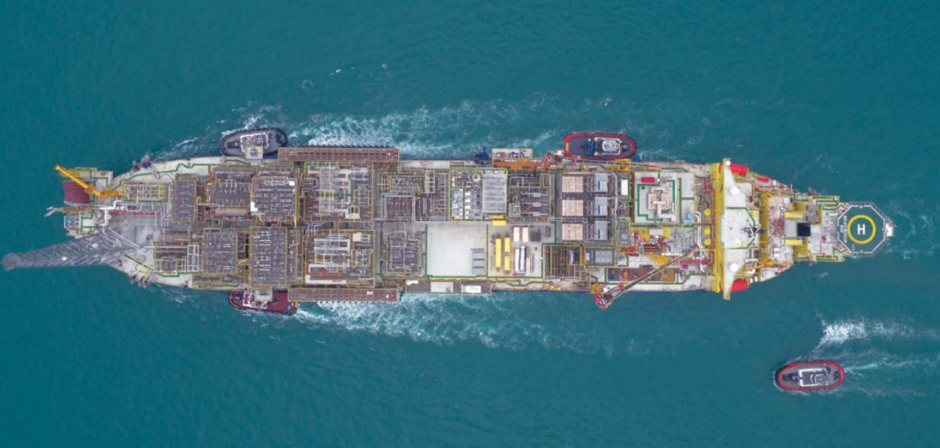 Production in Ghana declined in 2022 and new drilling has been pushed back, with Eni's activities being a sole highlight for the West African government.
The Italian company has submitted an appraisal programme for its Akoma and Eban discoveries, according to the recent report from the Public Interest Accountability Committee (PIAC).
Eni is working on the Cape Three Points Block 4 area. The Petroleum Commission must approve its appraisal plans to allow the next step.
Eni did also drill the Aprokuma-1X well, in 606 metres of water. The company completed work in September 2022 on the well and, while the well is technically a discovery, it is not sufficient for a standalone appraisal, PIAC said.
One potential challenge to Eni's plans are on the demands for a unitisation agreement between its Sankofa field and Springfield E&P's Afina.
A court order halted payments to Eni and Vitol in July 2022, although the companies are working to overturn this. Springfield has filed a motion for contempt in October. Eni submitted invoices for gas from its offshore fields worth $455 million in 2022.
While Eni is making progress at its Block 4, a number of other exploration plans off Ghana have been delayed – and seem likely to face further delays.
Talks and delays
Amni International Petroleum Development had planned to drill its Kusia-1X exploration well in the fourth quarter of 2022, on the Central Tano block. However, PIAC reported the company rescheduled the work to the second quarter of this year. Amni has said that for this to go ahead it must find a suitable rig.
OSWT&EK, which is working on the Offshore South-West Tano (OSWT) area has also pushed back its planned well, Mansonia-1X. It had intended to drill this by the end of 2022 but has pushed it back to the second quarter of this year.
Eco Atlantic has similarly moved its Dawadawa-1X, on the Deepwater Cape Three Points West. Medea Development is working to a similar reported timeline on its exploration well, on East Cape Three Points.
New explorers are in talks on the first licensing round, PIAC said. The government's negotiating team is holding talks with Eni and Vitol Upstream, CNOOC International, Resource Base International, KOKA Energy and First E&P. However, PIAC reported no progress was made on this in 2022.
PIAC reported that total petroleum revenues to the government reached $1.43 billion in 2022, the highest on record. However, production declined to 51.76 million barrels in the year, around 142,000 barrels per day, down 6% from 2021.
Bean counting
The committee report also raised a number of concerns on Ghana National Petroleum Corp.'s (GNPC) revenue management. GNPC received $38.8mn for gas in the year, which it did not pay into the Petroleum Holding Fund (PHF).
The company funded road building in the Western Corridor Enclave. PIAC said the government, rather than GNPC, should fund this. The company has spent $124.66mn on roads since 2014.
GNPC also refused to send proceeds from its Jubilee Oil Holding Limited (JOHL) to the PHF. The unit received $272.7mn in the year. GNPC uses JOHL to fund operations not included in its spending plan, such as cash calls for exploration and decommissioning.
PIAC also reported total spending to decommission the Saltpond field was $26.64mn in the year, higher by $3.23mn than approved in the workplan.
Recommended for you

Eni's Oando sale runs into headwinds