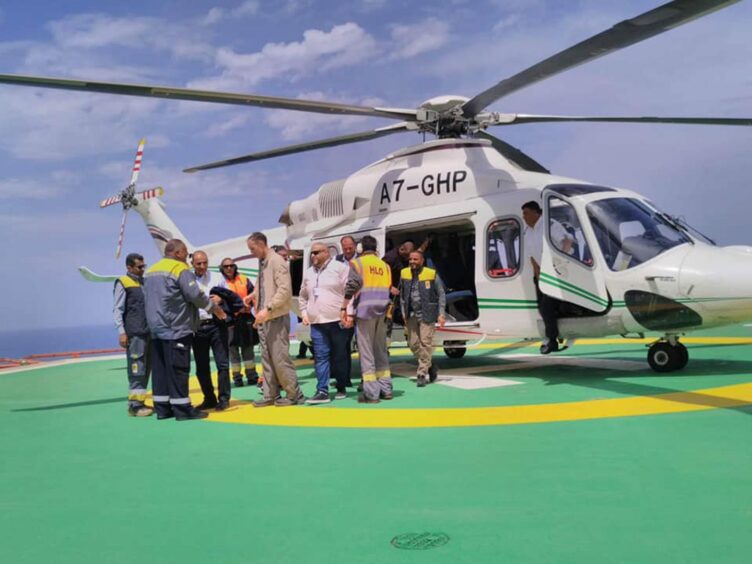 Libya's National Oil Corp. (NOC) has begun maintenance at the Mellitah industrial complex, shutting off gas supplies for around three weeks. Work began on May 1.
NOC chairman Farhat Bengdara approved the shutdown, which had been delayed a number of times. The work covers the Mellitah complex, the Bahr Essalam field and the Wafa field.
NOC said it had made "all necessary arrangements" to make up for the loss of gas during the downtime.
The company has held talks with Mellitah Oil and Gas, Sirte Oil and Gas, the Greenstream pipeline, Waha Oil, Zueitina Oil, Brega Oil, the General Electricity Company of Libya (GECOL) and the Iron and Steel Complex.
NOC said it had taken steps to ensure gas supplies continue going to the steel and power producers.
Eni signed a deal with NOC in January to develop gas reserves at the A&E structures, in Area D. The development should start producing in 2026, exploiting the Mellitah Complex to reach a plateau of 750 million cubic feet per day.
Some of the gas from A&E will go to domestic use, while the remainder will go to Italy via the Greenstream link. The plan also involves a carbon capture and storage (CCS) hub onshore.
Mellitah Oil has recently extended the deadline for a verification and marine warranty surveyor on the A&E plan. The prequalification deadline is now May 8.
The plan involves a dry tree/fixed platform on the A structure, around 80 km offshore, building on the existing Sabratha platform. The E structure, 130 km offshore, will have an independent fixed production platform and subsea wells.
Pipelines will run for 30 km from E to the existing link, from the Sabratha platform to the Mellitah complex.
Brega boost
While Mellitah is offline, NOC has also reported it resumed pumping gas from Brega to Khoms. NOC said it had been 12 years since the line was last active. Flows are now running at around 100 million cubic feet per day of gas, it said.
NOC expressed its gratitude to Sirte Oil for its work in producing and processing the gas.
Brega is around 130 km east of Ras Lanuf, around 1,000 km from Khoms.
Recommended for you

NSTA plan will see North Sea platforms shut early, operators warn