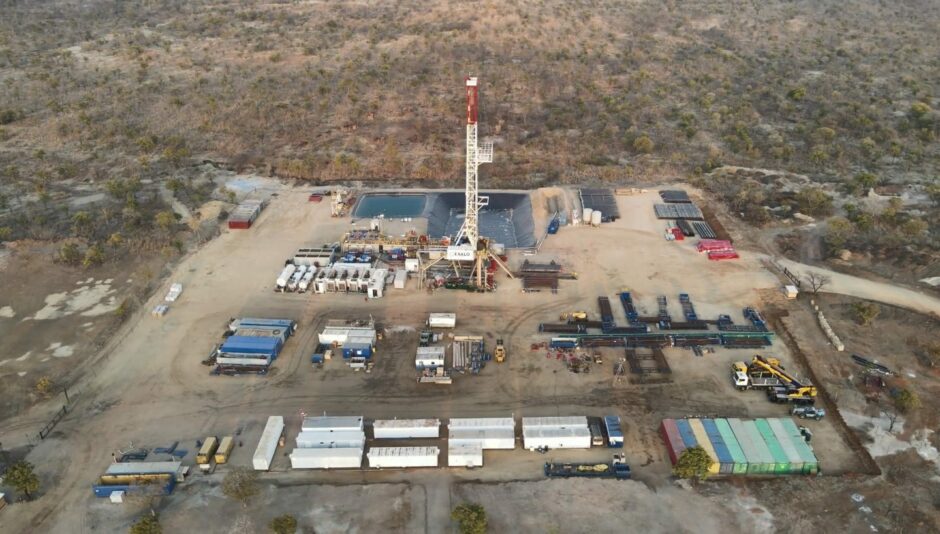 Invictus Energy has reported that its Zimbabwe well found light oil, gas condensate – and even helium. The latter, it said, could provide an "additional high value by-product".
Managing director Scott Macmillan said the company had found helium in "commercial concentrations in multiple reservoir units" in the Mukuyu-1 well. He drew a comparison with global helium fields.
"We are extremely pleased with the results from the mudgas analysis which confirm our geological modelling of the Cabora Bassa Basin and the presence of both light oil and gas condensate provides us with confidence as we prepare for the drilling of Mukuyu-2 in Q3 this year," Macmillan said.
The company provided its analysis of the results based on samples from five mud samples recovered from the Upper Angwa reservoir.
Invictus reported the reservoir held liquids rich gas with a condensate-gas-ratio (CGR) it estimated at between 30 to 135 barrels per 1,000 cubic feet. The gas has less than 1% CO2.
There are "multiple oil and gas pay zones in sandstone reservoirs consistent with wireline log interpretation and fluorescence observed in sidewall cores and cuttings".
Invictus has an 80% stake in the Cabora Bassa project.
The company found high API oil or condensate in the shallower Upper Angwa reservoirs. Deeper in the reservoir, the CGR becomes lower. The shallower levels are around 135 barrels per 1,000 cubic feet, decreasing to 30 barrels at the deeper.
Helium hopes
Invictus said the helium concentration was around 0.1%. Typical commercial production occurs at 0.04-0.35%.
Helium opportunities are on the rise in sub-Saharan Africa. Renergen in South Africa started producing helium in January.
Helium One Global in Tanzania has been hoping to make progress. It announced early this year that its targeted drilling rig was no longer available – as Invictus had booked it. Helium One now hopes to spud in the third quarter, using a rig from a Tunisian contractor.
Recommended for you

Invictus spuds hotly tipped Mukuyu follow up