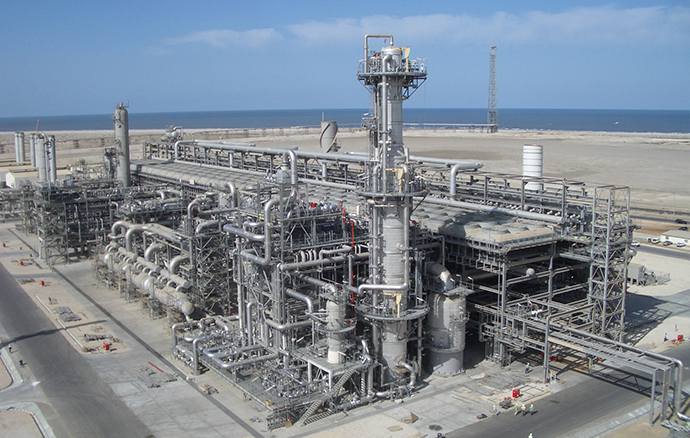 A restart of the Damietta LNG plant is once again on the cards following an agreement between Eni, Naturgy and two state-owned Egyptian companies.
The plant has been idle since November 2012. The deal aims to restart Damietta LNG by the first quarter of 2021.
The deal is similar to the one reached in February, which fell apart in April as a result of COVID-19 and various conditions not being met.
Damietta LNG is owned by SEGAS. Eni and Naturgy both own 50% stakes in Union Fenosa Gas (UFG), which owns an 80% stake in SEGAS.
The deal will see UFG's stake divided between Eni and Egyptian Natural Gas Holding (EGAS). As a result, Eni will have a 50% stake in the plant, while EGAS' stake will increase to 40%. Egyptian General Petroleum Corp. (EGPC) holds the remaining 10%.
Eni will take over the contract for purchasing natural gas for Damietta LNG and will hold the corresponding liquefaction rights. The plant has total capacity of 7.56 billion cubic metres per year, and the deal increases Eni's LNG volumes by 3.78 bcm.
Cashing out
Naturgy said it would receive a series of cash payments totalling $600 million and most of UFG's assets outside Egypt. The agreement values UFG at $1.5 billion, of which $1.2bn is for its Egyptian assets.
The shareholding change, liquefaction rights and payments are all in line with the agreement from the beginning of the year.
The LNG will be available on a free on board (FOB) basis, with no destination restrictions. Eni will also take over UFG's commercial gas activities in Spain.
The deal must meet certain conditions and European authorities approve it, for this to go ahead. The Egyptian cabinet approved the agreement on November 25.
Eni said the agreement was an "important moment" as Egypt was able to meet its gas demand through its domestic supplies and had surplus.
Naturgy's president Francisco Reynés welcomed the deal saying it simplified and reduced "the company's exposure to gas, releasing Naturgy from its 3.5 bcm annual gas procurement contract to supply its CCGT's in Spain, which was due to end 2029, and it resolves a complex situation lingering since 2012 and which couldn't be resolved in the spring because of the pandemic".