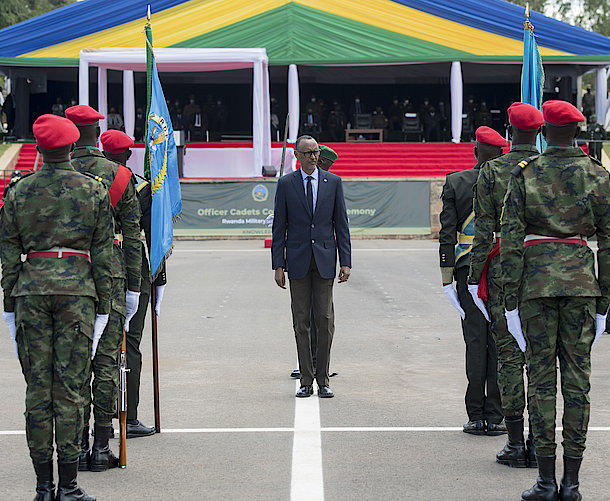 Rwanda will provide a 1,000-person force to Mozambique's trouble Cabo Delgado Province to assist in a counter-insurgency programme.
The Rwandan personnel will come from the Rwanda Defence Force (RDF) and the Rwanda National Police (RNP).
Rwanda said the deployment came in response to a request from the Mozambique government.
The Southern African Development Community (SADC) approved a plan for a Standby Force Mission to support Mozambique in its efforts against terrorism in Cabo Delgado on June 23.
The Rwandan government said its forces would "work closely" with the Mozambique army and SADC troops, "in designated sectors of responsibility".
The Rwandan statement also said it would support Mozambique's efforts to restore the government's control. It would do this "by conducting combat and security operations, as well as stabilisation and security-sector reform (SSR)".
In background notes, Rwanda attributed the attacks in Cabo Delgado to extremists linked to the Islamic State of Iraq and Levant (ISIL).
How much foreign support the local Ahlu Sunna Wal Jamaa (ASWJ) group receive from abroad is unknown. However, there are deep local grievances linked to resource extraction and perceptions that the Maputo government overlooks northern needs.
ASWJ seized the port town of Mocimboa da Praia in August 2020. On March 24 this year, the attacked Palma murdering a number of civilians.
SADC, in a letter to the United Nations this week, said its deployment would be effective as of July 15. It will have an initial term of three months.
The group did not provide a number of troops it would supply to Cabo Delgado. Earlier this year, SADC suggested it would send 3,000 soldiers.
Security control
Caught up in the violence were contractors working on Total's Mozambique LNG plant. The day the attack occurred, Total had just announced the resumption of work. It swiftly shut everything down once more.
The French company has said it would only restart operations when the security situation is much clearer. For now, it remains under force majeure.
One of the most worrying things about the attack on Palma was the length of time it took for security forces to regain control.
International Crisis Group (ICG), in a report from June 11, has warned that if the insurgency is not tackled, it could spread. The ICG report noted that Mozambique was in talks with Rwanda on a military response to the insurgency.
Morale is low in Mozambique's army and there have been reports of defections to the insurgency. Furthermore, low wages have allegedly driven some soldiers to looting, including in the aftermath of the attack on Palma.
Updated at 6:51 pm with more details on SADC plans. 
Recommended for you

Mozambique offers "advantaged barrels" in exploration round