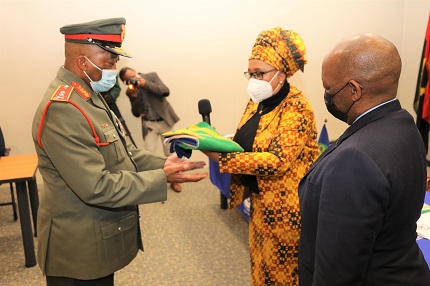 Troops have begun arriving in Mozambique as agreed by the Southern African Development Community (SADC), as tensions continue emerging.
South African forces have begun arriving in Mozambique, according to local media reports. Photographs on social media show an aeroplane at Pemba, in northern Mozambique, disembarking troops.
The Daily Maverick has reported the pictures show a South African C-130 aircraft. The initial deployment consists of South Africa's special forces. There have also been reports of forces from Botswana.
The initial response to the SADC deployment has not been promising. Supporters of the Mozambique government have reported that SADC intends to establish a base in Maputo, from where it can direct operations in northern Mozambique.
Maputo is around 1,900 km from the epicentre of the insurgency. SADC has not responded to a request for clarification.
Mozambique President Filipe Nyusi is the current head of SADC. As such, he signed off on a note expressing concern and regret at the recent outbreak of civil unrest in South Africa.
South Africa's opposition party, the Democratic Alliance (DA), characterised the SADC message as "stay home and sort out your problems that are effecting the [region's] stability".
Lacking leeway
The South African army is thinly stretched, given the increased need for law enforcement domestically. The extent of South Africa's deployment is as yet unclear.
MP Kobus Marais, the DA's shadow minister for defence, expressed a number of concerns on the deployment to Mozambique. Among the concerns raised were the prospects for Cabo Delgado to become a repeat of problems in the Central African Republic (CAR) and that South African soldiers should not be risked unnecessarily.
Marais mentioned CAR in reference to a 2013 incident. Rebel forces killed 15 South African soldiers.
Marais also called for more clarity on how the SADC forces would co-operate with Rwandan forces. Mozambique struck a deal early this month with Kigali, securing support from 880 troops and 120 police officers.
SADC had hoped to deploy its forces on July 15. However, the Mozambique government delayed signing the document giving this move legal authority. South Africa has denied tensions with Mozambique were the reason for delays.
Mozambique arrested a group of South Africans, and shot down a drone, early in July. The South Africans were spies, according to reports. They were trying to access information on Mozambique's counter insurgency efforts in Cabo Delgado.
Recommended for you

Mozambique tackles terrorism, as debt trial begins