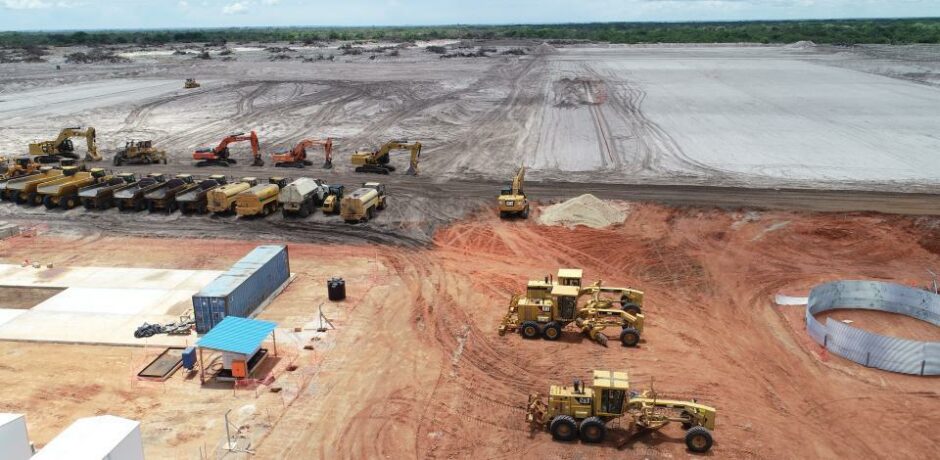 A legal challenge by Friends of the Earth (FoE) to Mozambique LNG has split opinions among High Court judges.
The NGO has vowed to continue in an appeal to the ruling today.
FoE had taken UK Export Finance (UKEF) to court over its decision to provide up to $1.15 billion in financing for Mozambique LNG. UKEF's stated mission is to ensure that no viable UK exports fail because of a lack of financing, although the agency has subsequently moved away from supporting new hydrocarbon projects.
In a reaction, the NGO said the split decision requires a court order to determine the final result.
While it's disappointing that both judges didn't agree with us, the judgment in our favour is highly significant and we will seek an appeal.

— Friends of the Earth (@friends_earth) March 15, 2022
The NGO made two complaints about UKEF's backing of the Mozambique LNG project.
First, it claimed an error of law in the notion that Mozambique LNG was compatible with the UK's commitments under the Paris Agreement.
Secondly, FoE claimed UKEF's decision was unlawful. UKEF failed to take into account "essential relevant considerations" on how the project matched up with obligations under Paris, the NGO said.
Justice Stuart-Smith took issue with the FoE case, describing it as "hard-edged". He found there was no legal requirement to quantify scope 3 emissions. UKEF was entitled to its decision, he said.
The responsibility for emissions accounting would fall on those countries purchasing the LNG cargoes, rather than the defendants, he said.
"We welcome the judgment and remain confident that UK Export Finance follows robust and internationally recognised due diligence before providing any support for overseas projects," said a government spokesperson. "We cannot comment further on ongoing legal proceedings."
FoE's approach was "inconsistent" with the UK and Mozambique's obligations under Paris, Stuart-Smith said. "The Agreement contains numerous aims or aspirations that may prove to be in tension or frankly irreconcilable on the facts of a given case, this case being a paradigm example."
UKEF was right to find the project was aligned with its Paris obligations. As such, Stuart-Smith concluded that "FoE's challenge should fail".
UKEF falls short
The other judge on the case, Justice Thornton, agreed with the FoE. UKEF, she said, had "failed to discharge its duty of inquiry in relation to the calculation of Scope 3 emissions".
The agency took the view that a high-level qualitative view on the impact was enough. Thornton said this perspective was "unreasonable".
The Mozambique LNG project will use 0.1-0.2% of the world's remaining carbon budget, the second judge said. It is essential to calculate scope 3 emissions when considering projects' impacts.
Thornton quoted UKEF's own advisor, Ben Caldecott, as saying that failing to include this analysis was a "big gap".
UKEF came up with a rough calculation that the project would emit 805 million tonnes of CO2. However, they did not inform ministers.
As a result, "UKEF failed to make reasonable and legally adequate enquiries in relation to a key consideration in the decision making (climate risks)", Thornton said. "The lack of information deprived Ministers of a legally adequate understanding of the scale of the emissions impact from the project."
There is no rational basis to conclude Mozambique LNG is consistent with Paris, she said. Because of Stuart-Smith's judgement the claim fails, Thornton said.
International significance
FoE took relief from Thornton's summation.
"There are big questions now for UKEF and for the government on whether it can feasibly still support this project when a judge has plainly said that its funding cannot rationally be considered compliant with the law," said the NGO's head of legal Will Rundle.
The NGO went on to say that the ruling was "internationally significant". Thornton's statement is "considered the first time a judge has said that all flows of finance, to be consistent with the Paris Agreement, must be shown to be in line with the temperature goal to be consistent with the treaty".
Updated at 2:03 pm with UK government spokesperson comment.
Recommended for you

Friends of the Earth lose appeal on Mozambique LNG