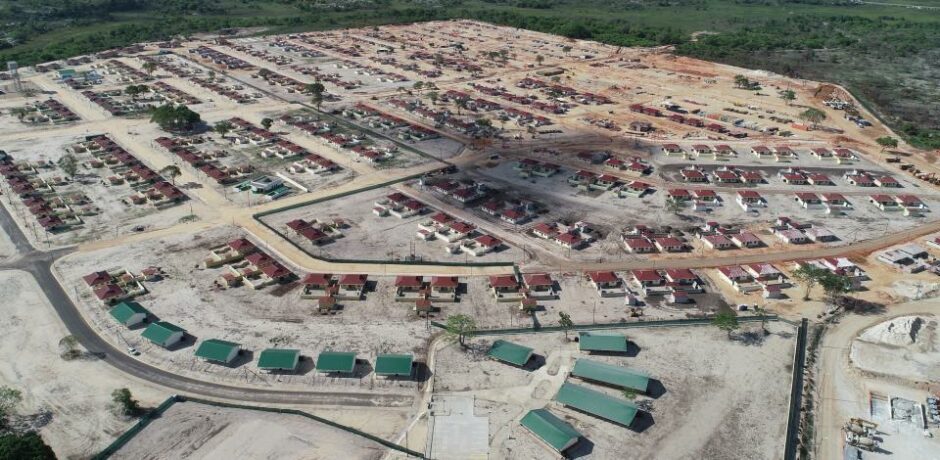 Projects backed by Standard Chartered in 2021 will emit 2.3 billion tonnes of CO2 over their lifespan, with Mozambique LNG to play a major part in this.
An environmental NGO, Market Forces, raised the claims. It has filed its own resolution for Standard Chartered's AGM, on May 4.
The NGO analysed seven projects, giving a total of 2.31bn tonnes of CO2 over their various lifespans. The bank agreed to provide financing of $1.33bn.
Standard Chartered has not yet responded to a request for comment.
Mozambique LNG accounted for the largest single share of these, with 982 million tonnes, according to the analysis.
Market Forces based its calculations on the capacity of the LNG plant, its 30 year lifespan and its capacity factor. The bank has provided $500mn of project financing for the LNG project.
The next two biggest contributors to Standard Chartered's emissions footprint are a Brazilian oil project, TotalEnergies' Mero 3, and the 3.6 GW Jazan gas power plant in Saudi Arabia. These account for 432mn tonnes and 340mn tonnes respectively.
Take it to the shareholders
Market Forces has aimed its research at Standard Chartered's stated goal of achieving net zero by 2050. The issues will come to a head on May 4, when shareholders will vote on two competing resolutions.
The bank has put forward resolution 31, seeking support from shareholders for its plans. Standard Chartered has set hard targets for reducing its support for coal. However, it continues to see a place for oil and gas.
Market Forces has raised concerns about the bank's plans. Not least because, it reports, the bank's net zero plan does not apply to its debt activity.
The NGO, and Friends Provident Foundation, have filed resolution 32. It will need 75% backing to pass.
This calls for the bank to commit to no longer providing financing for new or expanded fossil fuel projects. It also called for a variety of targets to reduce exposure to the sector.
A letter from the bank's chairman José Viñals said directors fell that the resolution was "not in the best interests of the company and its shareholders". As such, the bank unanimously recommends voting against the plan.
The environmental NGO also noted that Standard Chartered had not ruled out financing the East African Crude Oil Pipeline (EACOP). This pipeline has a projected 25-year lifespan, and emissions of around 34mn tonnes per year, this would be around 850mn tonnes of additional CO2.
Recommended for you

Emissions versus development debate threatens EACOP