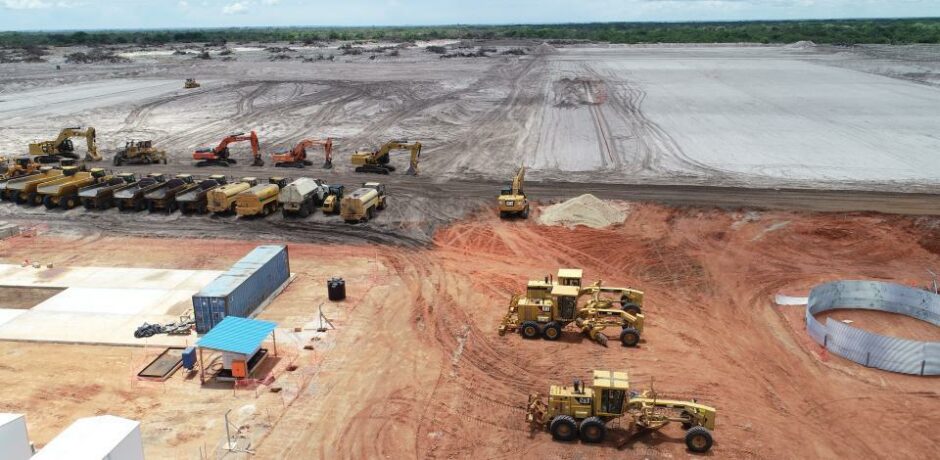 TotalEnergies has appointed a humanitarian expert to assess the situation in Mozambique to inform its decision on restarting work on the LNG project.
Patrick Pouyanné, chairman and CEO of the French company, visited the northern Cabo Delgado province last week. He held talks with Mozambique President Filipe Nyusi and visited various points of interest.
Pouyanné said he had appointed Jean-Christophe Rufin to assess the humanitarian situation in Cabo Delgado. Rufin has advised the French state on peacekeeping and was also the ambassador to Senegal and Gambia from 2007 to 2010. He previously worked for Médecins sans frontières (MSF).
Rufin will evaluate Mozambique LNG's actions and propose plans, if required. He is due to present his report at the end of February, with Total sharing conclusions with its partners on the project.
They will then "decide whether the conditions are met for resuming project activities".
Pouyanné said the situation in Cabo Delgado had improved "significantly" since 2021, when Total declared force majeure. He noted the "support provided by the African countries that committed themselves to restore peace and security".
Resuming work at Mozambique LNG will "require, in particular the restoration of security in the region, the resumption of public services and the return to normal life for the people of the region". Rufin's report will "assess whether the current situation allows for a resumption of activities while respecting human rights", Pouyanné said.
Root causes
The head of Total visited Afungi industrial site, the resettlement village of Quitunda and the towns of Palma and Mocimboa da Praia. It was an attack on Palma in March 2021 that halted Mozambique LNG.
The liquefaction plant includes two trains, with proposed capacity of 13.1 million tonnes per year. The plant would take gas from the offshore Golfinho and Atum fields, in Area 1 offshore.
Total has a 26.5% interest in the project. State-owned ENH Rovuma Área Um has 15%, Mitsui E&P Mozambique Area1 20%, ONGC Videsh Rovuma 10%, Beas Rovuma Energy Mozambique 10%, BPRL Ventures Mozambique 10% and PTTEP Mozambique Area 1 8.5%.
Cabo Ligado, which tracks local violence, has suggested the insurgency may be dispersing, but violence has continued. While SADC and Rwandan forces have had successes in fighting the insurgents, there have also been allegations and videos of human rights abuses.
Recommended for you

Total accused of manslaughter over Mozambique terrorist attack