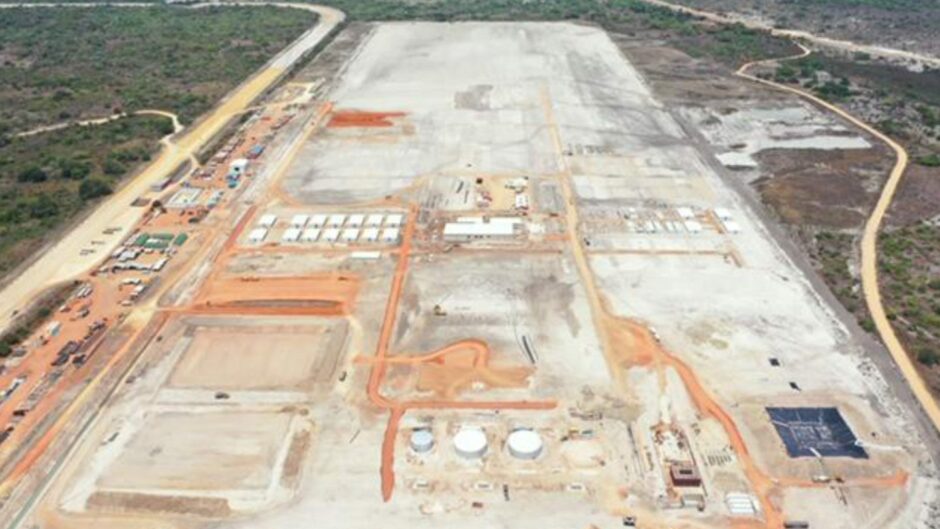 South Africa's WBHO has struck a positive note on a potential return to work at TotalEnergies' Mozambique LNG project.
The South African builder reported its six-month results today.
Towards the end of the reporting period, it said, it was "awarded a contract for the advance site infrastructure works related to the large-scale gas infrastructure for Total in northern Mozambique". This "may be a precursor to the resumption of the main works later in the year".
It reiterated the emergence of "positive signs" for the LNG project a number of times.
Total declared force majeure on Mozambique LNG following a terrorist attack on the nearby town of Palma, in March 2021. Earlier this month, CEO and chairman Patrick Pouyanné visited Cabo Delgado and announced the appointment of a human rights rapporteur, Jean-Christophe Rufin.
The French company has charged Rufin with assessing Mozambique LNG's actions and proposing additional actions. He is due to deliver his report by today to the partners in the project, with a view to informing next steps.
Building plans
WBHO's civil engineering division won work in late 2019 to build a 9,500 man camp for the Mozambique LNG project. It was also working on a security perimeter and two military barracks. The company was also working on the construction of a new quay.
COVID-19 and terrorism disrupted the builder's plans over 2020. It then indefinitely suspended work in June 2021. The Mozambique stoppage caused a 46% reduction in WBHO's order book and an 18% decline in revenues for its civil engineering unit.
Saipem also reported its year-end results today. The company noted that its suspended Mozambique work was worth 3.5 billion euros ($3.72bn).
WBHO continues to carry out construction for Sasol in southern Mozambique, at the Temane gas fields. It has also moved into renewable energy, recently winning work to build a 140 MW wind farm in South Africa's Northern Cape.
Recommended for you

Prax to buy out Total from Natref refinery