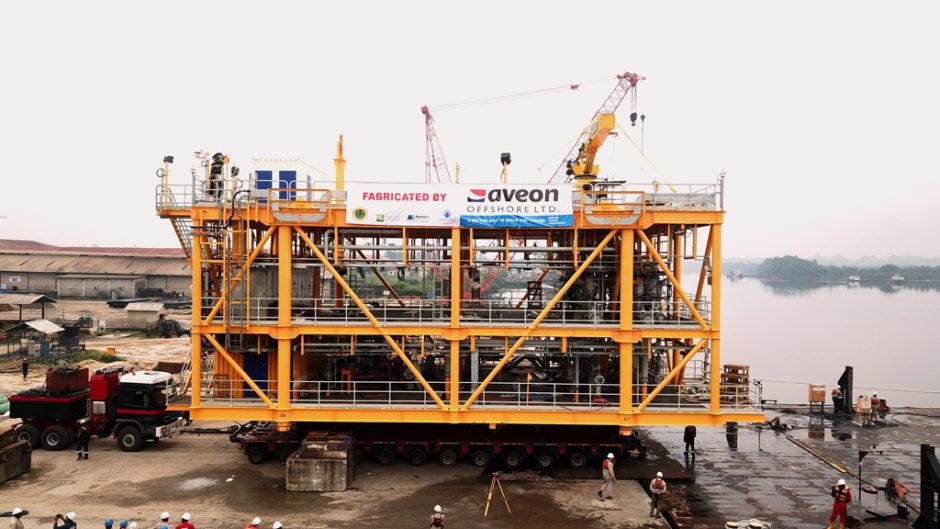 Aveon Offshore has announced the successful completion of work on the 350 tonne topside production deck module (PDM) for the Anyala field.
The module has sailed away from the fabrication yard, Aveon said. The equipment will be used on the Anyala field, in OML 83, offshore Bayelsa State. The company loaded out the module from the Port Harcourt yard in July.
Nigerian National Petroleum Corp. (NNPC) and First E&P are working on the Anyala development.
Aveon said it was working on fabrication for 12 months. The PDM will be lifted onto the pre-installed subsea support structures and drilling deck module. The company fabricated and delivered those in mid-2019.
The developers awarded the fabrication work for 750 tonnes of structure spread across all three parts in December 2018.
Aveon said this was the first of two conductor supported platforms under construction for NNPC and First E&P at the Anyala and Madu fields. These are in OML 83 and OML 85 respectively.
"We are very pleased to have been considered by FIRST E&P as a reliable contractor to deliver these extremely time sensitive and technically demanding structures, thereby contributing to the achievement of their goal of reaching first oil in a safe and timely manner, whilst adhering to the highest safety and quality standards," said Tein George, Chairman, Aveon Offhore Limited.
Aquaterra Energy and Maerlin Nigeria won design, engineering and installation work for two of Sea Swift platforms on the fields in November 2018. These are intended to cover the production of around 185 million barrels of oil and 637 billion cubic feet of gas reserves.
The companies had expected to reach first oil in late 2019.
Recommended for you

PetroNor completes Nigeria deal with an eye on Lagos' gas demand