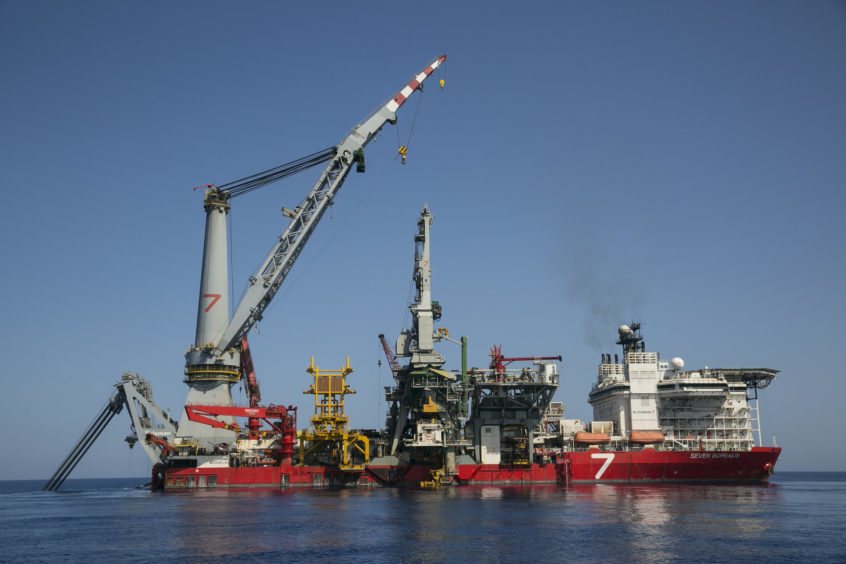 BP has begun production at the Qattameya gas field offshore Egypt, in the North Damietta concession.
The company launched the field through its Pharaonic Petroleum joint venture with Egyptian Natural Gas Holding (EGAS). The field should reach 50 million cubic feet per day of gas, with one subsea well tied back to existing infrastructure.
Qattameya was discovered in 2017 and is 45 km west of the Ha'py platform, in 108 metres of water. BP tied the field back to the Ha'py and Tuart field via a new 50 km pipeline. It is also connected to their subsea utilities via a 50 km umbilical.
"By building on bp's significant existing assets and infrastructure offshore Egypt, we were able to develop Qattameya efficiently and economically. Creating value through high quality, efficient oil and gas developments is a key part of bp's strategy. We see this as a great example of resilient hydrocarbons development," said BP North Africa's president Karim Alaa.
The executive went on to say that the project had started up safely during an "extremely challenging period. Our team continues to work to support Egypt realising the potential of its energy resources, adding to our track-record of delivery and enabled by our established partnerships with the Egyptian petroleum sector."
BP will export production from the field to Egypt's national grid.
On discovery, BP said there were 37 metres of net gas pay in high quality Pliocene sandstones. The North Damietta block also holds the Atoll and Salamat fields.
At the time, the company said the development of Qattameya may help unlock resources at other nearby discoveries with similar shallow low pressure characteristics.
Recommended for you

BP seeks FEED contractor for CCS project at Tangguh LNG