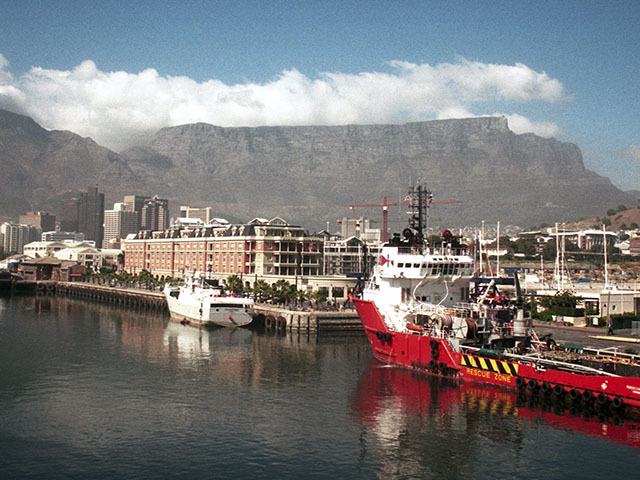 South Africa has approved Impact Oil and Gas to take over the Transkei and Algoa exploration right, and Tugela South exploration right, offshore South Africa.
Privately owned Impact will take 75% stakes in the blocks, taking its share back to 100%. ExxonMobil Exploration and Production South Africa had a 40% stake in the blocks, while Equinor South Africa had 35%. The two international companies announced their withdrawal in August.
Impact has taken over as of October 20. Exxon and Equinor decided to quit the area after receiving the results of 2D seismic data, in March. Impact has taken a different interpretation. The data has encouraged Impact, which see "world-class hydrocarbon potential".
Partners on the Transkei block had shot 12,000 km of 2D, in 2013 and 2018.
"Impact sees significant exploration potential in South Africa, in particular in the Transkei and Algoa areas, where recent data has allowed us to map some very exciting leads," the company's exploration director Philip Birch said.
Transkei and Algoa covers 45,838 square km, off eastern South Africa, with water depths up to 3,000 metres. Tugela South covers 9,054 square km in the same region, with water up to 1,800 metres.
Farming out and in
"Southern Africa is a strategically important exploration province for Impact, so we are delighted to be taking forward the exploration of these blocks," said Impact's CEO Siraj Ahmed.
"We thank the teams at ExxonMobil and Equinor for their collaboration and invaluable contributions to our exploration of these areas. Impact is now focused on building upon the substantial work done to date by the previous JV partnership and progressing our active farm-out process."
Impact has applied to enter the second renewal period on the blocks. It has high-graded areas for 3D seismic acquisition in the Transkei area.
Exxon farmed in to the exploration rights in 2012, taking a 75% stake from Impact. Equinor struck a deal to take its 35% stake from Exxon in 2017.
Impact has another reason to celebrate today, with Total having announced the significant Luiperd discovery.
Recommended for you

Oil majors report record first-half results across the board