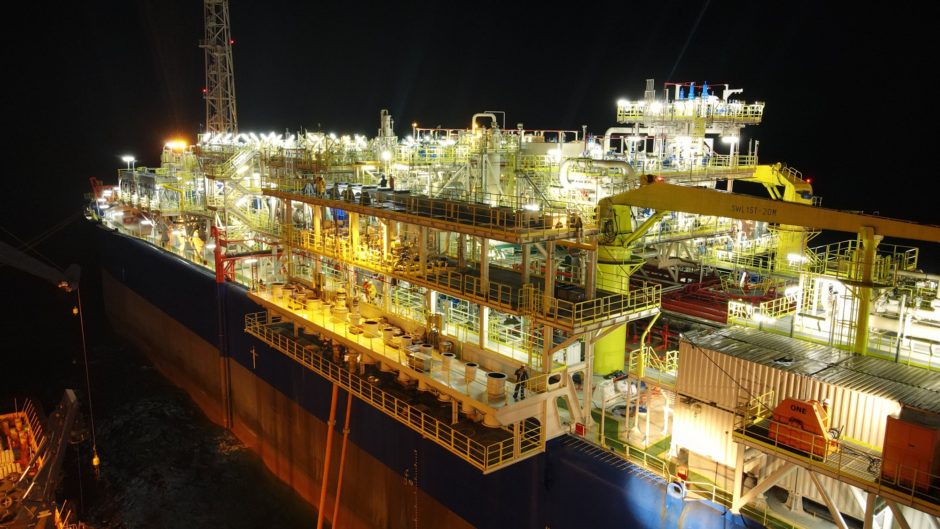 Nigerian National Petroleum Corp. (NNPC) and First E&P have reached first oil at OMLs 83 and 85.
Oil flows from the Anyala and Madu fields via the FPSO Abigail Joseph. Yinson Holdings provided the vessel.
Yinson noted that first oil had been certified on October 28, following 72 hours of stabilisation testing. This triggers a firm charter for the FPSO for seven years, with options for another eight years.
During the first phase, the companies plan to produce 142 million barrels of oil and 98 billion cubic feet of gas. This phase covers seven development wells. Peak production will be around 60,000 barrels per day.
"This is the first project that NNPC, as a JV partner, will carry its partner to provide funding on behalf of the joint venture," said NNPC's head Mele Kyari. "It is a signal of hope for our country that there is indeed light at the end of the tunnel. The accomplishment of this great feat in the midst of a pandemic is a clear demonstration of our resolve to achieve performance excellence in spite of all odds."
Kyari said the work was in line with Nigeria's plan of achieving 3 million bpd of production by 2023.
Technology moves
The fields are being developed with unmanned conductor-supported platforms (CSPs), which have not previously been used in the Niger Delta.
Yinson refurbished the FPSO at Singapore's Keppel Shipyard. Work included a team of Nigerian employees, including seven NNPC staff. This team will work on operations during production.
The Malaysian company said first oil had been delivered within 20 months of signing the contract with First E&P. Conversion and commissioning took 2.1 million man hours, with no lost time injuries (LTIs). The FPSO arrived in Nigeria three months ago.
Yinson's CEO for offshore production Flemming Grønnegaard said the project "marks our continuous business presence in Nigeria, allowing us to continue positively impacting Nigeria's development through our contribution to its energy landscape and local economy".
Recommended for you

NNPC 80% ready for an IPO, Kyari says