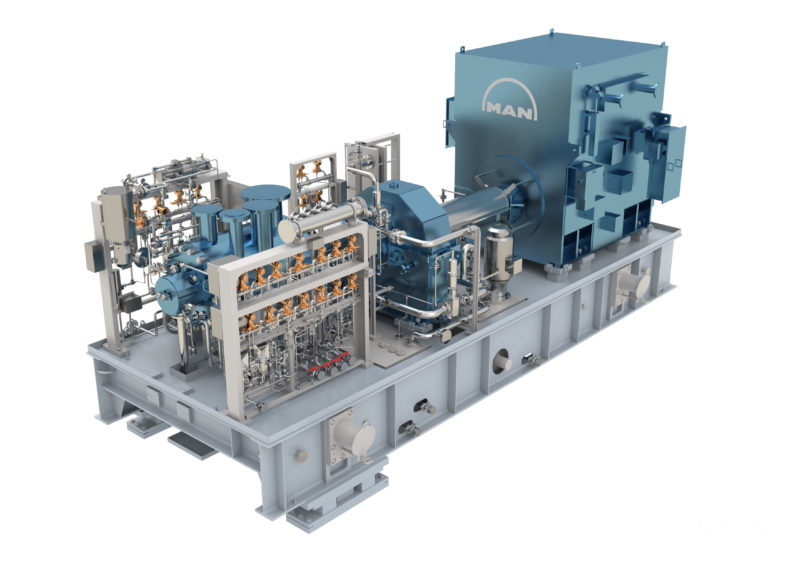 Modec has ordered six compressor trains from MAN Energy Solutions for the Sangomar field, offshore Senegal.
MAN did not report how much the order was worth. The company will provide one low pressure, three medium pressure and two high pressure trains, all driven by fixed speed electric motors.
The company will design, manufacture and test the systems in Zurich. MAN expects the machinery to be ready for installation in the fourth quarter of 2021.
MAN's senior vice president Patrik Meli welcomed the chance to take "an active part by providing high-end technology solutions for the Sangomar field. Gas is becoming economically and environmentally the world's most significant energy source for the next couple of decades. This important order is a further testimonial of the trust put in our well-founded technology knowhow in the energy sector."
Woodside Energy chose Modec in January to provide the floating production, storage and offloading (FPSO) unit on Sangomar. Modec said it considered West Africa to be one of its "most important core regions".
The FPSO will be able to process 100,000 barrels per day and 130 million cubic feet per day. It should start producing in 2023.
MAN's vice president of sales Basil Zweifel said the company provided "energy-efficient, highly reliable and cost-effective compression solutions. These are crucial requirements for new generation projects like Sangomar."
Modec has also ordered a seawater injection system, placing a multi-million dollar contract with SUEZ – Water Technologies & Solutions on December 3.
The company will install the equipment onboard the FPSO. It will also include sulphate removal technology. The SUEZ plant will have 23,000 cubic metres per day capacity. The contract covers project management, procurement, construction supervision, and delivery to Modec's integration yard.