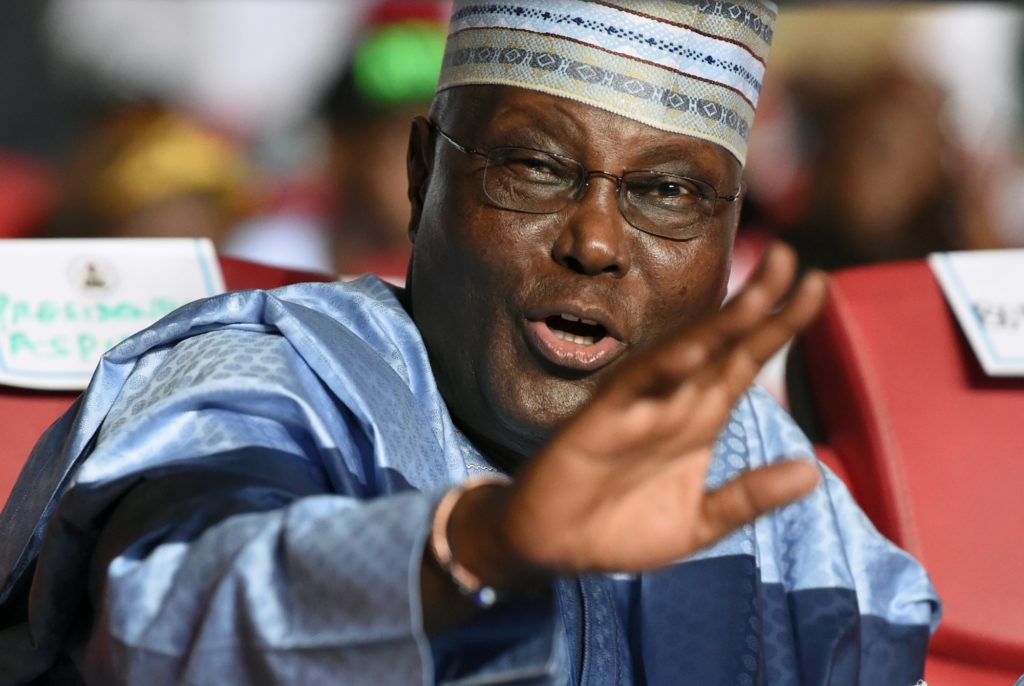 Nigeria's former vice president Atiku Abubakar has sold off his interest in Intels Nigeria, a logistics company, fuelling speculation of a run for the presidency in 2023.
A representative of Abubakar said the politician had sold off his shares over the years.
The sales "assumed greater urgency in the last five years, because this government has been preoccupied with destroying a legitimate business that was employing thousands of Nigerians because of politics", media advisor Paul Ibe said.
As a result, Abubakar has completed the sale of his Intels shares and "redirected his investment to other sectors of the economy for returns and creation of jobs. There should be a marked difference between politics and business."
Intels confirmed that Abubakar had sold out of the company in a statement. The former vice president's Guernsey Trust International sold its shares to Orlean Invest Group for around $60 million at the end of 2018.
The remaining shares were exchanged for a convertible bond in April-May 2020, worth $29mn. A final payment of $5.4mn was made at the end of November, an Intels representative said.
Intels had also employed two of Abubakar's sons, Adamu Atiku Abubakar and Aminu Atiku Abubakar. Their employment ended with the final payment from Orlean.
Challenges
Italian businessman Gabriele Volpi owns Orlean. A 2010 US Senate report, on "keeping foreign corruption out of the" US, named Abubakar and Volpi. This raised concerns over wire transfers made to the US from a blind trust.
Intels has encountered some problems in recent years in its relationship with the government.
The NPA decided in 2017 to terminate Intels' pilotage monitoring and supervision agreement on the grounds that it was illegal. The agency said Intels had failed to comply with directives on paying revenues to the Treasury Single Account (TSA).
The company secured an injunction in August restraining the government from interfering in Intels' work.
However, in September, the Nigerian Ports Authority (NPA) said it had terminated a boat operation contract held by Intels.
Nigerian President Muhammadu Buhari, and the All Progressives Congress (APC), defeated Abubakar and the People's Democratic Party (PDP) in the 2019 election. Buhari cannot run again in 2023, but Abubakar could.
Recommended for you

Seplat's Roger Brown sets out his thinking on Nigeria