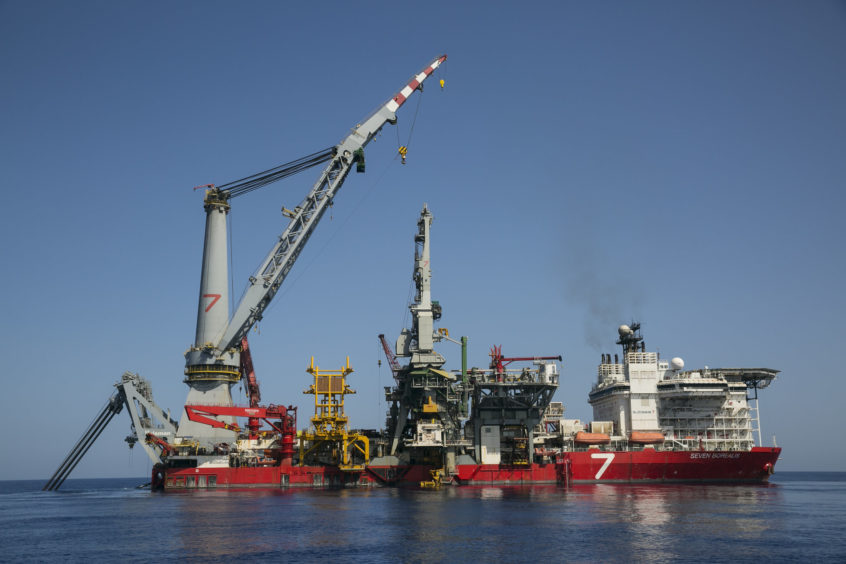 A number of high-ranking BP executives have held talks with Egyptian Minister of Petroleum and Mineral Resources Tarek El Molla amid preparations to begin the Raven project.
BP's vice president for gas and low carbon energy Dev Sanyal, vice president for production Gordon Birrell and head of North Africa Karim Alaa participated in the talks.
Sanyal expressed interest in Egypt's outlook, the statement from the ministry said. BP sees Egypt as one of its most important locations with opportunities for growth. The executive raised LPG as one area of interest, in addition to trading of oil products.
The ministry and BP discussed the outlook for the energy sector. El Molla said there were a number of areas and opportunities that could be explored with BP.
So Raven
Birrell, meanwhile, said Raven was going to start shortly. He said BP was keen to focus on additional exploration and appraisal in the country for oil and gas, particularly in the deepwater.
Raven is the third phase of the West Nile Delta (WND) project, offshore Alexandria. The high-pressure, high-temperature field had been due to start in 2019.
The first phase involved the Taurus and Libra fields, which started in May 2017. The second covers Giza and Fayoum and started in February 2019. BP may develop further discoveries in future.
WND lies within two blocks, North Alexandria and West Mediterranean Deepwater. Raven involves eight wells and will be a long distance tie-back to the shore. A new onshore plant has been built, dedicated to Raven, alongside facilities for Giza and Fayoum.
The minister also talked about the Eastern Mediterranean Gas Forum (EMGF), which was formalised in September 2020. El Molla went on to talk about the importance of the environment and Egypt's planned shift to natural gas use in cars.
Egypt is working on a plan to increase the use of "new and renewable energy", while reducing costs. The minister also noted interest in the use of hydrogen as a "source of clean green energy".
Recommended for you

BP talks up $3.5bn investment in talks with Egypt president