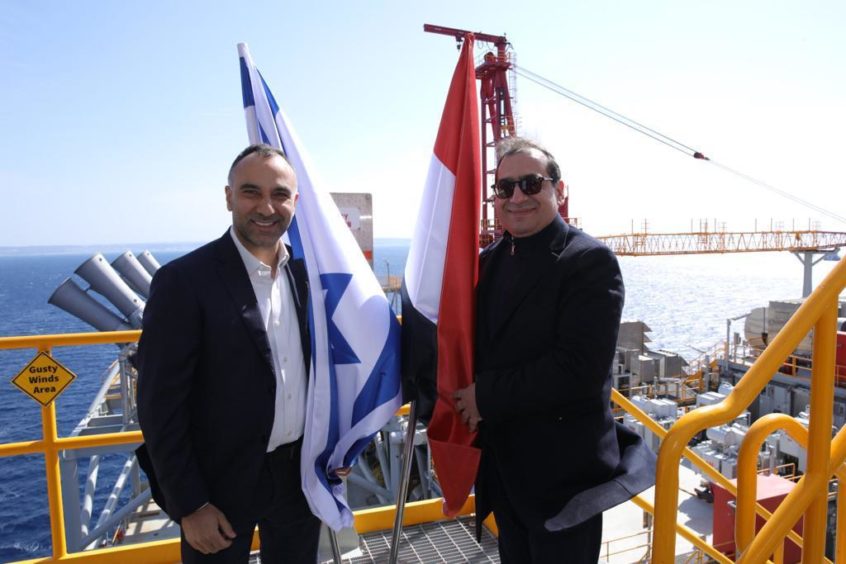 Egypt and Israel are working on plans to expand the East Mediterranean Gas Forum (EMGF) into energy security, electricity infrastructure and emissions controls.
Israeli Energy Minister Yuval Steinitz celebrated the emergence of a "new Middle East, especially in energy", with the EMGF a testimonial to these shifts.
Speaking at CERAWeek, Steinitz noted how Israel had begun exporting natural gas to Jordan and Egypt, from its offshore fields.
Egyptian Minister of Petroleum and Mineral Resources Tarek El Molla visited Steinitz in February. The pair discussed a new potential route for gas exports.
Describing El Molla's visit as "historic", Steinitz said the two sides were "starting to discuss some kind of arrangement in the future under which commercial vessels must run on LNG, rather than oil or diesel, in order to be allowed into the ports of the Mediterranean.
"This will be for the benefit of all our people, in keeping the Mediterranean free from pollution. This new atmosphere can support and enable us to move into a cleaner, better and more prosperous future in the Middle East and around the Mediterranean."
The Israeli minister said they would bring the proposal before the EMGF at the next session.
Alternative exports
El Molla went on to talk at the IHS Markit-organised event of the potential for hydrogen exports. Egypt has held talks with Germany and Belgium on the production of green hydrogen, driven by solar power. The fuel could be shipped via ammonia, he said.
"We are about to update our 2035 sustainable energy strategy. The development of solar power has become much cheaper than when we started. We have a target of reaching 42% of renewable electricity in 2030, mainly solar and wind."
Interconnection of electricity is an area in which Middle Eastern states – and further – can help provide energy security and cut emissions, said United Arab Emirates Minister of Energy & Industry Suhail Al Mazrouei.
"As countries talk about reducing emissions, we need to talk about reducing redundancy in systems. Some of us have plants that are more efficient, these can burn less gas to get more electricity. We are interconnecting with Africa, through Egypt, with Jordan."
One day, he said during the CERAWeek event, governments could connect the region's grids to Europe. "This would serve all of us better, with electricity flowing from south to north, and vice versa, in different seasons. It would reduce emissions – and create peace among us."