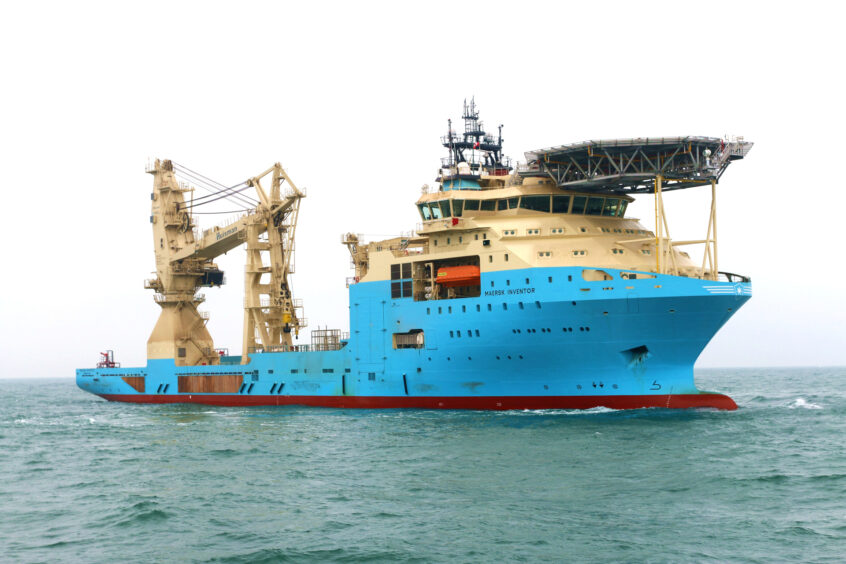 Cameroon Oil Transportation Co. (Cotco) has awarded work on the Kome-Kribi marine terminal to Maersk Supply Service.
The contract covers phase two of a mooring system maintenance project on the floating storage and offloading unit.
"This is yet another significant project for Maersk Supply Service, and we are proud to have been awarded an additional contract by Cotco following the successful completion of Phase 1," said Maersk's head of integrated solutions Olivier Trouvé.
"Our focus is now on delivering this mooring repair project to the high standards of quality and safety expected by our client."
Maersk will replace two link arms on a yoke mooring system on the terminal under this second phase. The first phase saw the company carry out design, engineering, procurement and installation of a temporary redundancy system, it said.
The contract covers project management and engineering, in addition to the two months of operations offshore. Work is due to start in the fourth quarter of 2022.
Maersk will provide an I-class subsea support vessel (SSV), in addition to two anchor handling tug supply (AHTS) vessels.
The company's senior chartering manager for Africa Thomas Danielsen said the work was a "new opportunity to combine our extensive vessel experience with our project management capabilities to carry out work on a less common mooring system, where the operations in this case will happen above surface. It also demonstrates how we are continuously developing the services we can offer to the market."
The Kome-Kribi 1 FSO is the export route for oil production from Chad. Exports began in October 2003. ExxonMobil was instrumental in the project but is in the midst of selling its 40% stake to Savannah Energy.
The FSO exported around 16 million barrels in the first four months of 2021, down from 17 million barrels in the same period of 2020.
Maersk also noted it had won, in June, work on the Mero 2 project in Brazil. The Brazilian work involves laying of 24 torpedo anchors, which it will carry out over 2021-22.
Recommended for you

Maersk, Stiesdal plot floating wind partnership