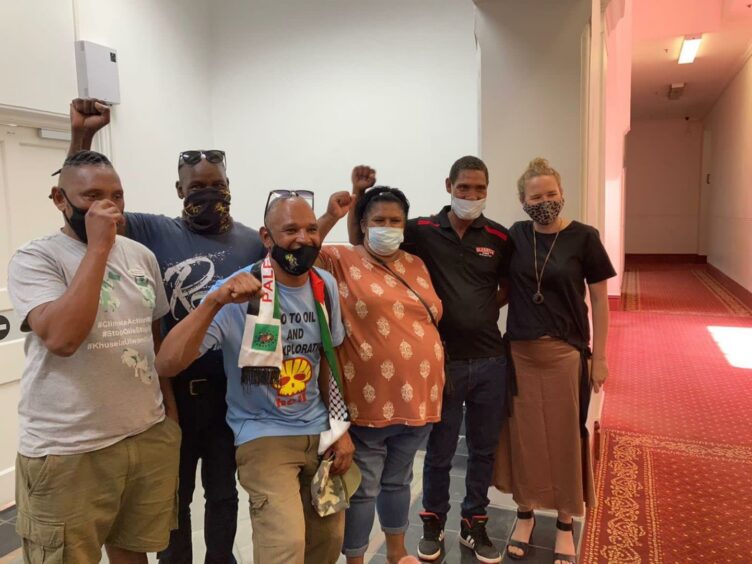 A South African court has halted a seismic shoot by Searcher Seismic offshore South Africa's west coast.
Interest in the area has increased following Shell's discovery last week in Namibia's Orange Basin, at the Graff-1 well.
Judge Daniel Thulare, sitting in Cape Town, heard both sides this morning under an urgent appeal from environmental groups. The judge ordered an interim pause to data collection.
The complaint comes in two parts. The first asked for work to stop while the second disputes how Searcher went about securing its permit for operations.
Searcher had asked for more time to be able to file evidence – and to be allowed to continue work.
Searcher began its acquisition on January 24 using the BGP Pioneer. The vessel is currently still offshore. Searcher has not yet responded to a request for comment.
Applicants from fishing villages raised concerns that the seismic work would disrupt their livelihoods. "The permit is plainly unlawful," the heads of argument for the local groups said. "Searcher did not consult the applicants, either meaningfully or at all."
The complaint alleged that Searcher had failed to secure environmental authorisation under the National Environmental Management Act (NEMA).
The next hearing will take place on March 7.
Area of interest
According to SLR Consulting, Searcher's environmental consultants, the 2D survey would cover 22,014 km in the reconnaissance permit. The proposed 3D seismic would cover around 10,000 square km, from the Orange River mouth to Cape Columbine, in water depths of around 2,000 metres.
The complaint filed by the environmental groups said Searcher planned to cover 297,087 square km.
Shell won its first legal challenge, on its seismic campaign off the southern coast with Impact Oil and Gas. However, a second ruling at the end of December ordered work to stop.
The company subsequently demobilised its Rainbow Warrior, owned by Shearwater GeoServices, sending it out of the country.
The judge in the Shell case took issue with how the company – and its consultants – had communicated with the local communities.
Updated on February 8 at 10:08 am with next hearing date. 
Recommended for you

Eco continues acquisition spree with South Africa deal