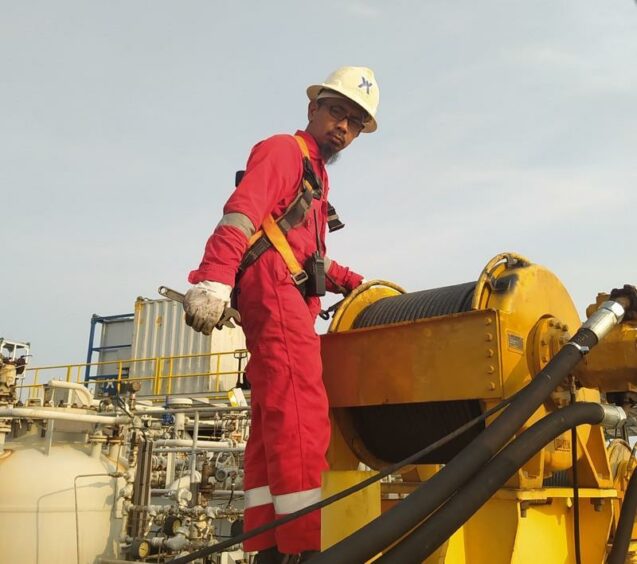 Vaalco Energy has contracted DOF Subsea to carry out subsea construction and installation work to allow it to go ahead with swapping in a floating storage and offloading (FSO) vessel in Gabon.
The Norwegian service contractor will provide personnel, crew and equipment to reconfigure subsea infrastructure on the Etame field.
The companies have completed engineering and design work on the upgrade and subsea work will begin in July. The FSO is due to be operational in September this year. Vaalco launched work to swap out its floating production, storage and offloading (FPSO) vessel for the FSO in April 2021.
"We continue to progress forward with our field reconfiguration and FSO conversion at Etame, on time and within the capital guidance we previously provided," Vaalco CEO George Maxwell said.
"The FSO increases effective storage capacity by over 50% and reduces costs by almost 50% compared to the current FPSO."
Vaalco expects the costs for conversion to be $40-50 million gross, of which $26-32mn is net to Vaalco. Moving to an FSO will provide cost savings of $20-25mn per year gross through to 2030.
"This project will significantly improve our margins, enhance our cash flow generation and sustain our operational excellence and robust financial performance at Etame through 2030. We are delivering on our strategic plan with the FSO conversion, our drilling campaign at Etame and continued evaluation of organic and inorganic opportunities," said Maxwell.
DOF will provide a construction vessel to carry out the work. It will transport more than 5,000 metres of new flexible pipeline from the UK to Etmae. The company will retrieve and relocate existing flowlines and umbilicals, in addition to connecting up new risers to the FSO.