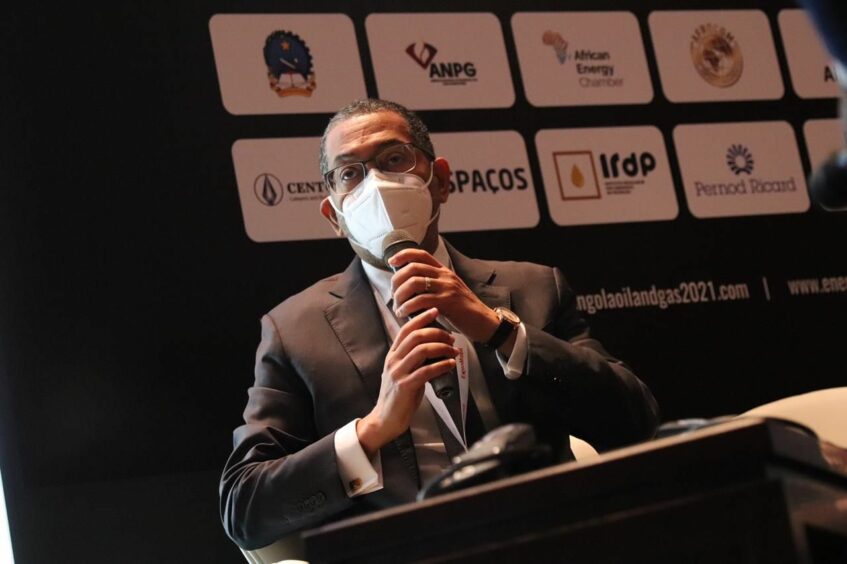 Angola has exempted Chevron from complying with environmental policies, allowing it to dump oil waste directly into the ocean offshore Cabinda.
A report from local investigative site Maka Angola said Chevron's local subsidiary could dump "at least 12,000 tonnes" of drill cuttings and 6 million litres of oil per year.
Maka Angola cited a leaked letter from the Angolan oil ministry to Cabinda Gulf Oil Co. (Cabgoc) director general William Lacobie. The ministry granted a Chevron request for an extension to new discharge rules until July 2023, it said.
The approval came from the oil ministry, following consultations with regulator Agência Nacional de Petróleo Gás e Biocombustíveis (ANPG).
Maka Angola said the letter demonstrated Chevron was engaging in "backroom deals with Angolan officials to avoid having to abide by the letter and spirit of the law".
The authorisation applies to Block 0 and Block 14, both in the northern part of Angola's offshore, around the Cabinda exclave.
Chevron said the ministry had approved the Cabgoc waste plan and that it was "in strict compliance with applicable Angolan law".
The ministry granted a waiver to members of the Association of Oil Exploration Companies in Angola (ACEPA), which runs until the end of 2022. Cabgoc has a specific waiver for some of its operations, valid until July 2023.
"During the term of the Specific Waiver, Cabgoc will use global best practices consisting of treating drilling cuttings offshore prior to discharging them offshore, where they will be dispersed with the currents," a Chevron official said.
"This procedure is used by Chevron in our operations in Brazil, Gulf of Mexico, Australia, Canada, and other countries where Chevron has extensive experience discharging cuttings in an environmentally sound manner."
Restrictions
Angola adopted a zero-waste policy in 2014, under decree 97/14, and it came into force in 2015.
There was an initial moratorium for new exploration in the ultra-deepwater, Maka Angola reported. Block 0 is in water depths of up to 160 metres, while Block 14 reaches around 1,200 metres.
Dumping cuttings in the water has an "adverse impact … on marine life", in addition to being a "potential hazard to human health", Maka Angola said.
The make up of Cabgoc's cuttings was unclear.
The OSPAR Commission banned the disposal of oil-based drilling fluids in 1987 and the discharge of untreated cuttings in 1992. An operator can only dump contaminated cuttings in "exceptional and very rare circumstances".
Capacity shortfall
The Ministério dos Recursos Minerais, Petróleo e Gás (MIREMPET) defended its decision to Maka Angola. Cabgoc does not have "the capacity to deal with the effluent in situ in the specific case of the Tombua-Landana Block 14". The project, it said, is at the end of its life with limited resources remaining.
Collecting and transporting waste to Luanda or Soyo would be too expensive, it said.
MIREMPET went on to say the exemption allowed Cabgoc to develop the Lifua field, in Block 0. The ministry has imposed "strict conditions" on Cabgoc.
The Chevron unit extended its Block 0 concession for 20 years, through to 2050, under an agreement in December 2021.
Eni has reported it has collected all its waste water and drill cuttings since 2011. BP has said it sends its waste cuttings onshore for treatment.
Updated November 11 at 4:00 pm with comment from Chevron.