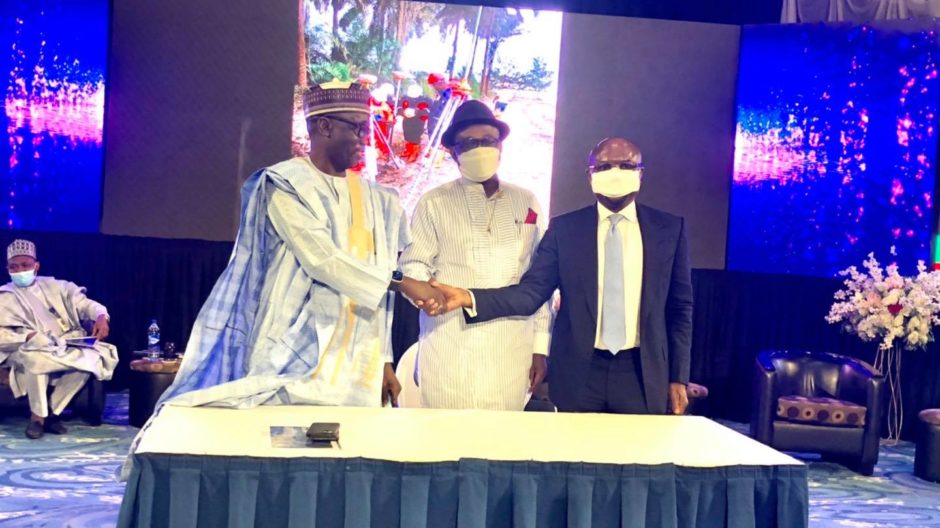 The Nigerian government has signalled its support of the Brass Fertiliser and Petrochemical Co. (BFPCL) 10,000 tonne per day methanol plant with a final investment decision (FID) ceremony.
Nigerian Content Development and Monitoring Board (NCDMB) and Nigerian National Petroleum Corp. (NNPC) signed on to the plan, in a ceremony held on January 29.
NNPC, NCDMB and DSV Engineering are shareholders in the Brass Fertiliser and Petrochemical Co. (BFPCL) project.
Nigerian Minister of State for Petroleum Resources Timipre Sylva said the methanol plant was in line with Nigerian President Muhammadu Buhari's plan to aggregate and monetise "all stranded gas in the Brass area, which amounts to over 10 trillion cubic feet of gas, into the processing facilities to be built in the hub".
Work on the gas and methanol plant should support 30,000 direct and indirect jobs during construction. When in operation, it will involve 5,000 jobs. The companies plan to complete construction by 2025.
BFPCL will build the facility in Odioma, Brass Island, in Bayelsa State. It has offered a 1% stake to the local communities.
The equity investors will provide $670 million. The total cost is $3.5 billion. China Exim Bank, African Development Bank (AfDB) and various other institutions are expected to provide around 70% of the cost.
The named banks have not made any comment on the project.
The Shell Petroleum Development Co. (SPDC) joint venture will provide gas under a purchase agreement.
Brass hub
Describing the FID as a milestone, NNPC's managing director Mele Kyari said BFPCL was the third most important project to take FID in the last five years.
"As energy transition processes go on, you must monetise these gases as quickly as possible. NNPC will continue to collaborate with all the strategic partners. We will ensure that feedstock is available for this project and subsequent projects that would happen in the Brass hub," said Kyari.
"The fact that we're able to take FID today on a project of this magnitude is a testimony to the government's commitment to develop the nation's abundant gas resources, to monetise and deepen gas utilisation in-country and ultimately, to create value for the over 200 million Nigerians," he continued.
NNPC said the FID demonstrated the "full support" of the federal government for the methanol plant.
BFPCL's executive vice chairman Chief Ben Okoye highlighted the impact of the jobs for the project, which will create a "new oil and gas city in Brass Island". These, he said, would help bring resolve some of the difficulties and insecurities of the Niger Delta.
Nigeria currently imports all of its methanol.
Modular partner
NCDMB, in August 2020, announced plans to fund a feasibility study for a shipyard at Brass. The agency has had some success in participating in modular refineries, holding a stake in Waltersmith Petroman's recently launched modular refinery.
The agency's executive secretary Simbi Wabote visited another modular refinery site on January 30 for a ground-breaking ceremony. Atlantic International Refinery and Petrochemical plans to build a 2,000 barrel per day, with potential to scale to 10,000 bpd, refinery in the Brass Free Trade Zone.
The company is also working on a 20 MW power plant and a jetty, which will allow product trading. Wabote is on the board of Atlantic International, with NCDMB a partner and co-investor.