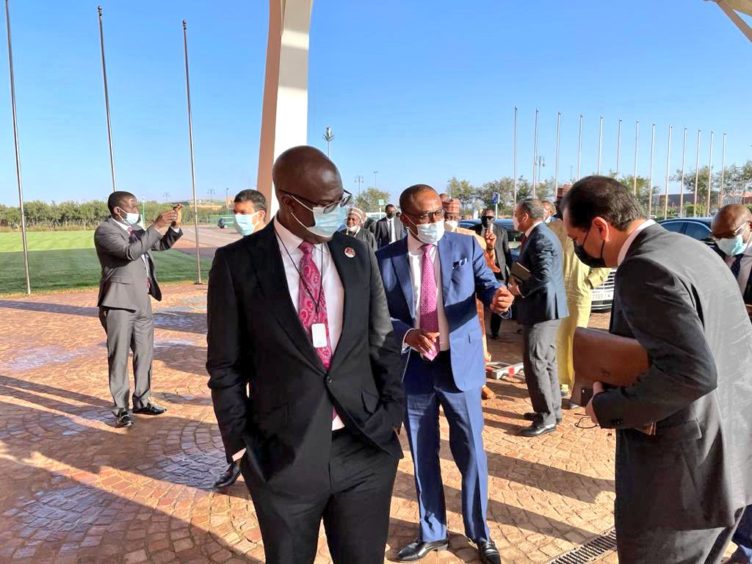 Nigerian energy officials have visited Morocco in a show of support for an ammonia plant in Akwa Ibom State.
Nigerian National Petroleum Corp. (NNPC) committed to providing gas supply to the ammonia plant.
It will use Nigerian gas and Moroccan phosphate to produce 750,000 tonnes per year of ammonia and 1 million tpy of phosphate fertiliser. NNPC expects production to start by 2025.
Nigerian Minister of State for Petroleum Resources Timipre Sylva and NNPC head Mele Kyari visited OCP Africa in Morocco to signal their support. The Nigerian visit will run until March 6.
The Nigerian delegation and OCP Africa signed a number of deals at the Mohamed VI University.
Commitments
A memorandum of understanding (MoU) commits to a second phase of the Nigerian Presidential Fertiliser Initiative.
OCP Africa and the Nigerian Sovereign Investment Authority (NSIA) agreed to create a joint venture to develop the ammonia and fertiliser plan in Nigeria.
NNPC signed an MoU under which it agreed to "evaluate the opportunity of an equity investment" in the joint venture. This also covered gas supplies.
OCP Africa, Mobil Producing Nigeria (MPN), NNPC, the Gas Aggregation Co. of Nigeria (GACN) and NSIA reached a framework agreement on gas supplies.
Finally, OCP Africa, NSIA and the government of Akwa Ibom signed an MoU on land acquisition and development projects.
The fertiliser plan aims to secure supplies for Nigerian farmers and develop OCP's links to the gas industry.
Nigerian President Muhammadu Buhari held a telephone conversation with King Mohammed VI at the end of January.
Morocco said the two sides "expressed their common determination to carry out, as soon as possible, the strategic projects between the two countries, particularly the Nigeria-Morocco Gas Pipeline and the creation of a fertiliser production plant in Nigeria".
The Moroccan king visited Nigeria in December 2016. Buhari visited Morocco in June 2018.
While the fertiliser plant appears to be making some progress, prospects for a Nigeria-Morocco gas pipeline remain dim.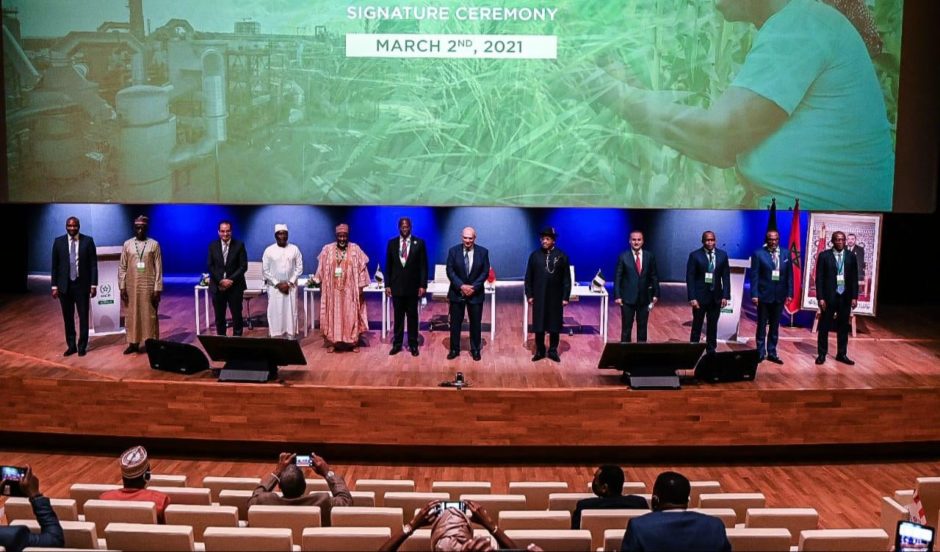 Recommended for you

NNPC extends four licences on pre-PIA terms