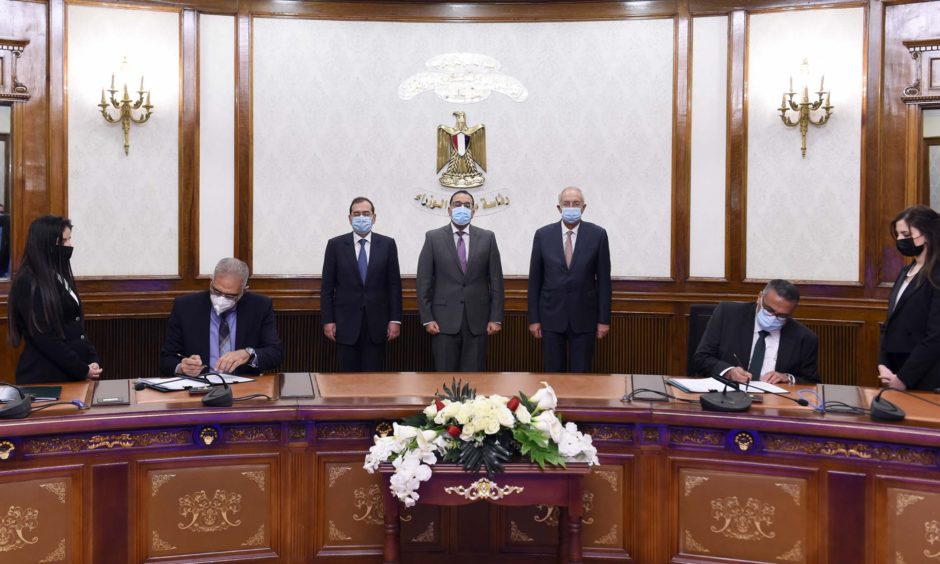 Egypt has signed an agreement for a major petrochemical plant in Ain Sokhna, with an investment of $7.5 billion.
Egyptian Prime Minister Mostafa Madbouly attended the signing ceremony held today. The Red Sea Refining & Petrochemicals Co.'s managing director Mohamed Ali Abbadi and the Suez Canal Economic Zone's Abdel Nasser Rafai signed the agreement.
The chairman of the Suez Canal Economic Zone Yehia Zaki and Minister of Petroleum and Mineral Resources Tarek El Molla attended.
A statement from Egypt's government said the complex aimed to produce a range of value-added products, in addition to serving as a refinery. Products should include polyethylene, polypropylene and polyester, in addition to various other feedstocks.
The complex is intended to meet local needs and reduce the need for imports of products. Furthermore, it may offer scope for export opportunities. The plant will cover 3.56 million square metres.
El Molla said the complex would develop the country's refining and petrochemical industries and was a pillar of the ministry's plan. Reducing imports, he said, would improve the country's trade balance and offer new opportunities for direct, and indirect, employment.
Zaki said petrochemicals would create 15,000 jobs for Egyptians.
The petrochemical complex plan comes shortly after new plans were launched on the development of the Ain Sokhna Port. The Suez Canal Economic Zone signed a deal on April 22 to expand port facilities.
The plan is to connect the port to a new high-speed train, from El Alamein on the Mediterranean Sea. Siemens Mobility has signed on to the train plan, with Orascom Construction.
Developments are in place to make the port a global platform for petrochemicals, Zaki said. It will serve as a logistics hub for the region and Africa.
Recommended for you

BP talks up $3.5bn investment in talks with Egypt president