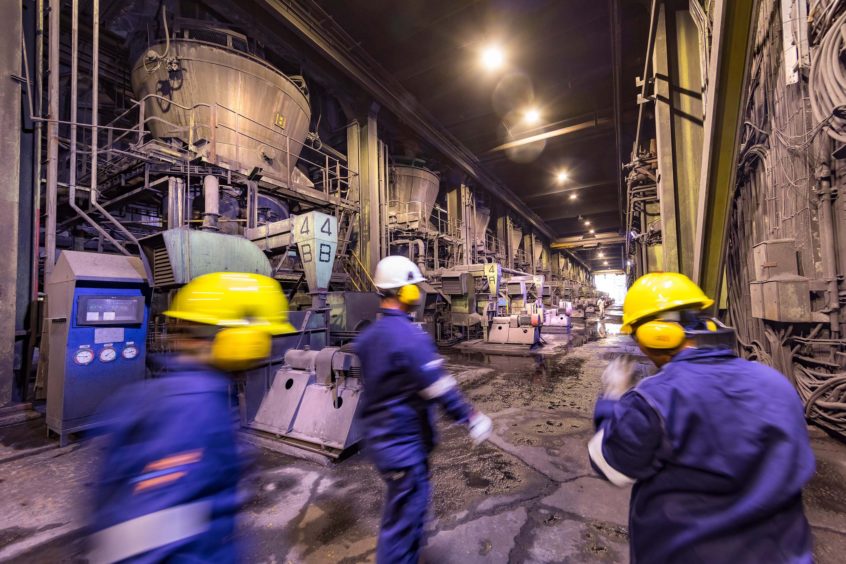 Sasol has teamed up with the Mpumalanga government ahead of planned maintenance at its Secunda site.
The plan was kicked off this morning, with plans to provide free COVID-19 vaccines to at least 19,000 people by the end of the week. The initiative focuses on Sasol employees and service providers.
Sasol Secunda Operations plans to hold its annual maintenance work from August 30 to September 24. This will involve workers from different regions.
Sasol said that it would continue to observe health and safety guidelines during the work. However, the company hopes that the vaccination drive will be an added measure to safeguard workers from COVID-19.
"By getting a vaccine, individuals do not only protect themselves, they also protect their loved ones, their colleagues and their community", said Sasol Secunda Operations vice president Mashudu Ndou.
Mpumalanga will provide trained personnel and vaccines to support the drive.
Provincial Premier Refilwe Mtsweni-Tsipane and Health MEC Sasekani Manzini attended the launch of the drive. They also toured the Sasol Medical Centre in Secunda.
The premier called for collaboration between government, the private sector and the media to drive positive messages on the vaccine. Mtsweni-Tsipane said the partnership with Sasol should encourage other companies to take similar steps.
Mpumalanga has provided resources such as the vaccines and trained personnel for the Sasol drive.
Way to go
Mpumalanga plans to focus on Emalahleni and Mkhondo next. As of July 23, the province has vaccinated 328,000 people, while there are more than 4 million inhabitants.
South Africa has administered more than 6.3 million doses. South African President Cyril Ramaphosa moved the country to Level 3 on July 25. The order allows interprovincial travel to resume and for some gatherings to be held.
The police charged Mtsweni-Tsipane in January for attending a funeral while not wearing a mask. She admitted her guilt and paid a fine – in addition to buying 1,000 masks for distribution in Emalahleni.
Recommended for you

Talking energy security, Namibian hydrogen eyes European role