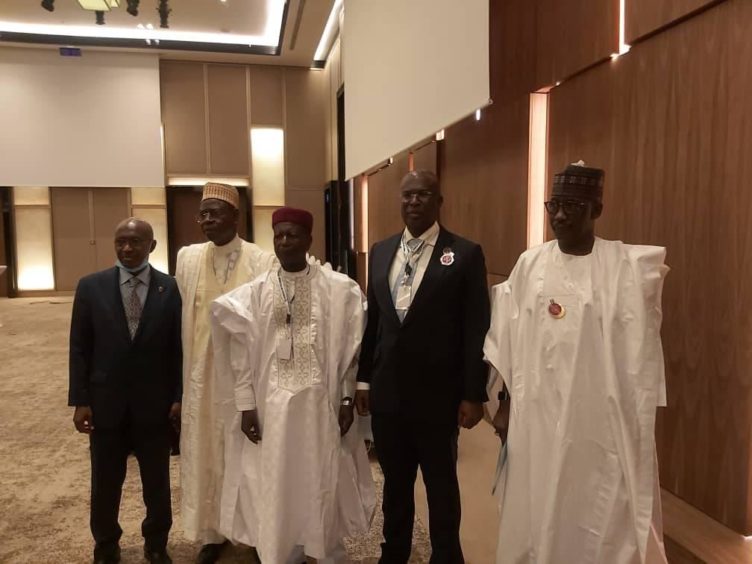 Nigeria has signed a deal with neighbouring Niger on petroleum products transportation and storage.
The Nigerian Ministry of Petroleum Resources said the deal had been resulted from four months of talks. Nigerian National Petroleum Corp. (NNPC) and Societe Nigerienne De Petrole (SONIDEP) will co-operate under the agreement.
Niger's Soraz refinery, in Zinder, produces around 20,000 barrels per day, while domestic demand is only 5,000 bpd. Niger can export the remaining 15,000 bpd from the facility, which is 260 km from the Nigerian border.
"This is a major step forward. Niger has some excess products, which need to be evacuated. Nigeria has the market for these products," said Nigerian Minister of State for Petroleum Resources Timipre Sylva. "Therefore, this is going to be a win-win relation for both countries. My hope is that this is going to be the beginning of deepening trade relations between Niger and Nigeria."
NNPC's head Mele Kyari said the MoU should create "a long-lasting and sustainable commercial framework" for the construction of a "pipeline from the Soraz Refinery in Zinder (Niger) into the most proximate Nigerian city so that we can develop a depot".
Kyari went on to say that the two companies would work on a detailed MoU in order to "continue the execution process".
NNPC will also provide SONIDEP with training and capacity building, the statement said.
Niger's Soraz refinery has been exporting products into northern Nigeria for some time. Nigeria has four refineries but utilisation rates are low, forcing the country to rely on imports.
Recommended for you

Nigeria to struggle in growth plans, Westwood warns