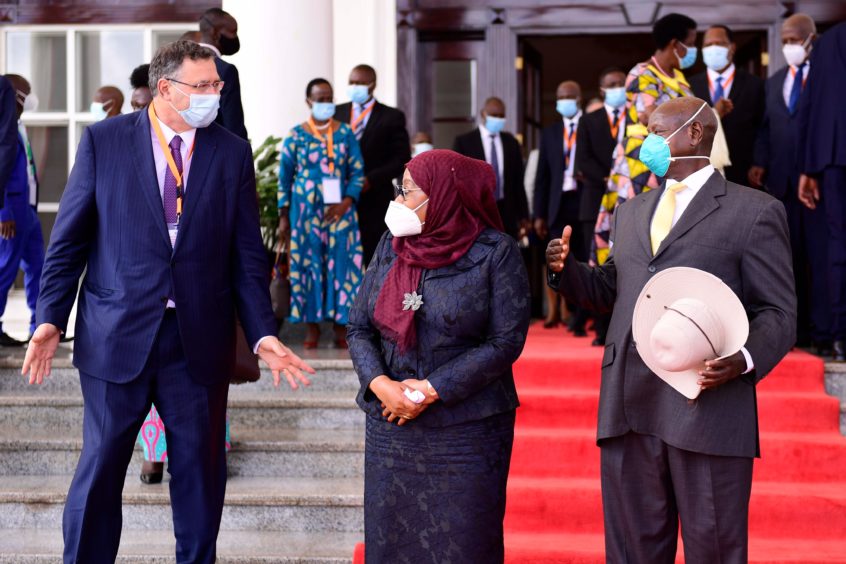 AXA will not support TotalEnergies' East African Crude Oil Pipeline (EACOP), the insurer told the StopEACOP alliance.
Total East Africa Midstream issued a tender for reinsurance on the pipeline project. StopEACOP mobilised in an effort to reduce financing support available for the East African plan.
StopEACOP reported today that AXA saw the project as "not compatible" with its "risk appetite and, more broadly, with [its] climate commitments".
AXA confirmed the decision in comments to Energy Voice. "The underlying project is not compatible with our climate commitments", a representative said, citing the company's recent Climate report.
StopEACOP launched its campaign by sending letters to five brokers and six insurers and reinsurers.
Reclaim Finance's founder and director Lucie Pinson welcomed AXA's decisions. "None of the top French financial institutions want to put a stamp on" the EACOP project, she said.
"It's also particularly encouraging that AXA says the project is not aligned with their climate commitment. We hope that EACOP is only the first of a long list of new oil and gas projects that AXA says no to."
StopEACOP reports that three French banks – BNP Paribas, Crédit Agricole and Société Générale – will not support TotalEnergies' plan. Also opting out are Barclays, Credit Suisse, UniCredit and ANZ.
The group focuses on two aspects of the Lake Albert and EACOP projects. Producing and consuming this new oil resource would accelerate climate change, it says.
Furthermore, there is a local impact on the livelihoods of local communities. More than 100,000 people will lose land to the pipeline project, StopEACOP has said, and access to farming will be reduced.
Drawing a line
AXA published its climate report on June 29. The insurer restricts what cover it provides for coal, oil sands and Arctic drilling, it said, while going on to note climate related litigation risks.
AXA is also a shareholder in TotalEnergies. The insurer backed the company's climate plans at its AGM in May, drawing the ire of Reclaim Finance's Pinson.
Shareholders backed the company's plans with 91.88% support. This, she said, was a vote for "climate chaos". The vote "made a mockery of their own climate commitments", she commented.
Inclusive Development International's executive director David Pred went on to call for other insurers to follow suit. Allianz, SCOR, Munich Re, Swiss Re and Zurich should "follow AXA's lead and do the right thing. As members of the Net-Zero Insurance Alliance and purported climate leaders, these companies have no excuse for staying silent."
Updated on July 12, at 1:37 pm with comment from AXA. 
Recommended for you

EACOP submits construction application to Uganda