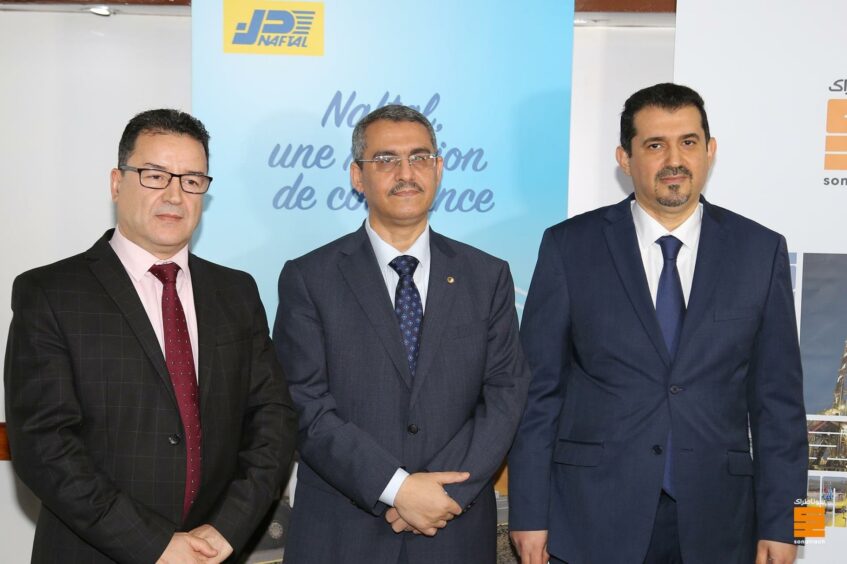 Algeria's Naftal has signed a deal with Sonatrach's pipeline unit on the construction of a 424 km LPG pipeline to run along the Mediterranean coast.
Naftal and Sonatrach TRC signed the engineering, procurement and construction (EPC) contract on March 23 at the company's headquarters.
Naftal chairman Mourad Menouar participated in the signing ceremony, alongside Sonatrach chairman Toufik Hakkar and TRC vice president Amine Melaika.
The 12 inch pipeline will run from Arzew to Chlef and Algiers. Naftal reported it would be able to carry 1.2 million tonnes per year of LPG.
The agency estimated the cost at 52 billion dinars ($364mn). Construction will take 48 months. The link will cross the Oran, Mascara, Relizane, Chlef, Ain-Defla, Blida and Algiers wilayas.
Menouar welcomed the deal with Sonatrach, saying this was in line with Naftal's development strategy. Building the pipeline, he said, is of paramount importance. It will allow Naftal to improve how it distributes LPG in the west and centre of Algeria.
The pipeline company has long experience in this work, Menouar said.
Sonatrach TRC's work is in line with the group strategy, Hakkar said, stating his support of Naftal's activities. Algeria's energy security is crucial for all involved, he said.
"LPG is becoming an important element in the country's energy portfolio", Hakkar said, saying it was in high demand. Transporting LPG by boat or by road has too high a cost, he noted.
Melaika said Sonatrach TRC was "fully committed" to the work and to achieving it within the schedule. The benefits from the construction will not just be for Sonatrach and Naftal, Melaika said, but for all of Algeria.
Manufacturing
Sonatrach held an inauguration ceremony this week for a new manufacturing unit. Company head Hakkar welcomed Minister of Energy and Mines Mohamed Arkab to the site.
Sonatrach said the new factory was working on an early production facility on the Tin-Fouye-Tabankort field.
Recommended for you

Skikda expansion on course for Hakkar visit