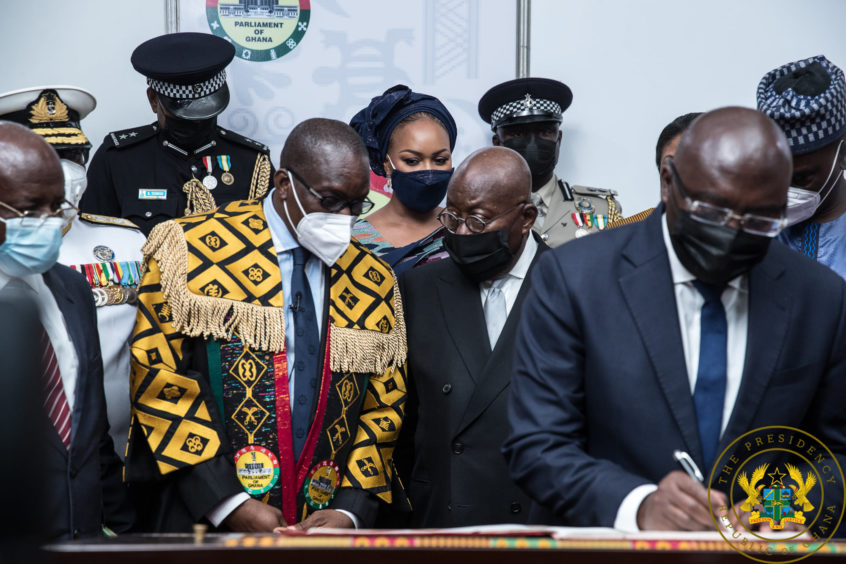 A local association has accused Genser Energy of failing to meet local content pledges, prompting denials from the energy ministry and the company.
Ghana Gas Senior Staff Association (GGSSA) issued a statement calling for Ghana's president to overturn Genser's plans to build a processing plant.
The Genser deal will "gradually collapse state-owned companies", GGSSA said, drawing a comparison to the challenges at the Tema Oil Refinery (TOR). "The workers of Ghana Gas feel totally betrayed by the Energy Minister", it said. Support for the Genser plan was "a stab in the back considering all the efforts made by Ghana Gas to support the sector".
Genser's plans for a second gas-processing plant does not align with the government's plans for increased local participation in the sector, the group said. The GGSSA statement was signed by its chairman, Richmond Alamu.
The Ministry of Energy issued a statement in response saying the Parliamentary Committee on Mines and Energy was investigating. The ministry denied signing a deal with Genser. Rather, it said, the company had struck agreements with Ghana Gas and Ghana National Petroleum Corp. (GNPC).
The head of the GGSSA was "misleading them for reasons best known to himself", the ministry said.
Local plans
Genser has denied the claims that it has failed to meet local content requirements. "Local hires of staff are more than 80%," Genser representative Anna Klapper said. She went on to note the company's work with young graduates and the low turnover rate.
The company is "still very much Ghana owned", she said. The law requires such companies to be majority Ghanaian owned.
The dispute should not have an impact on the company's plans, she said. "We have a strong commitment and we're speaking to individuals in the government. We're keen to clarify misunderstandings," Klapper said.
In July 2022, Genser said it had reached financial close on a $425 million funding package for local construction. It plans to build a 100 km gas pipeline to the city of Kumasi and a 200 million cubic feet per day processing plant at Prestea. It will also construct an NGL storage terminal at Takoradi Port.
Recommended for you

Kerry calls out Chevron as lagging on climate at COP28