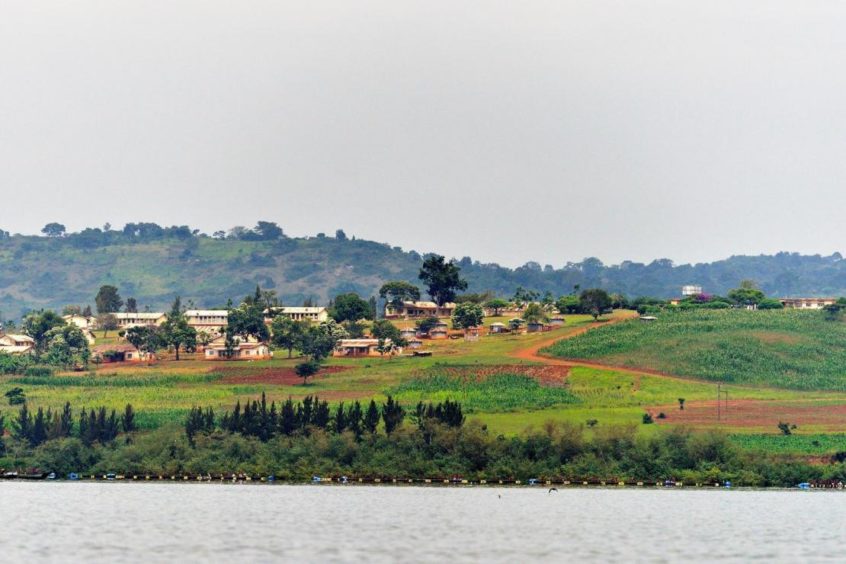 Construction will start on the East African Crude Oil Pipeline (EACOP) in November, according to Ugandan government officials.
The Ugandan cabinet approved the construction licence for the pipeline yesterday. The EACOP company submitted the licence application in Tanzania and Uganda in July 2022.
Herbert Mugizi, principal engineer at Uganda's Ministry of Energy and Mineral Development (MEMD), said "actual construction" would start "in the later part of this year, probably in November, because of the land acquisition challenges. Before you mobilise the contractor on site you must have access to most of the right of way."
The buried, heated pipeline will run for 1,443 km, from Kabaale, in Uganda's Hoima, to the port of Tanga, in Tanzania.
"There have not been any compulsory purchases of land so far," EACOP managing director Martin Tiffen said, speaking earlier this week.
In Uganda, the pipeline will cover around 296 km and requires a 30-metre wide strip of land. Tiffen said this involved dealing with 3,648 different households, primarily crossing land. However, the route also runs through 203 primary dwellings.
EACOP's "obligation and promise" is to relocate the impacted people, either through providing another house or paying cash compensation. The official said that 90% had opted for replacement housing. Construction is under way, with the first house to be handed over in February.
Of those whose land will be crossed, compensation agreements have been signed with 80%, as of the end of 2022. The company plans to reach 100% in the first half of the year and then people will have 90 days to vacate their land and allow EACOP workers access.
EACOP has reached this step for one area, close to Hoima, for an equipment yard. It will take occupancy in February.
There are similar requirements for compensation in Tanzania. The pipeline route crosses 9,510 land holdings, with a need to demolish 331 primary dwellings.
"It's a faster process than in Uganda," Tiffen said, with 95% of compensation agreements reached.
China Petroleum Pipeline Engineering (CPPE) is carrying out the pipeline installation, while Worley has the engineering, procurement, construction management and commissioning contract. Bollore provides logistics, via its EALS joint venture. Daqing Oilfield Construction Group Co. will work on the terminal and four tanks, at Tanga.
Recommended for you

EACOP stresses high-tech approach, as Kampala protestors arrested