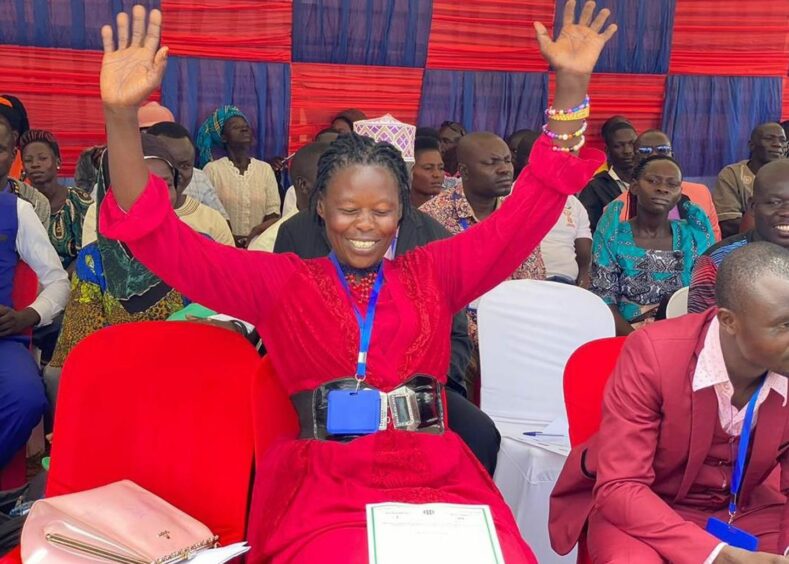 A group of environmental NGOs have filed a complaint with the US government over the role of insurance broker Marsh in the East African Crude Oil Pipeline (EACOP).
The group submitted their complaint to the US National Contact Point (NCP) for the OECD Guidelines for Multinational Enterprise, part of the State Department. The complaint focuses on alleged violation of OECD guidelines for responsible business conduct.
This is the first such complaint worldwide that targets an insurance company. While there is reputational risk, OECD rules are non-binding.
Uganda expects construction on the pipeline to start later this year. The land acquisition process in Uganda has been slower than planned.
"An insurance broker's role is often invisible to the public, which allows them to avoid accountability, but Marsh deserves to be scrutinized," said Coleen Scott, a legal and policy associate at Inclusive Development International.
Marsh's role is helping EACOP move ahead "in the face of widespread opposition and overwhelming evidence that the project will be a disaster for Ugandans and for the planet", Scott said.
Guidelines
The insurance broker has failed to carry out adequate human rights and environmental due diligence, the complaint said. This is a breach of its responsibilities under OECD guidelines.
Marsh should ensure its alignment with the guidelines, it said. It should not offer broking services for EACOP in future.
In the meantime, Marsh should "immediately … withhold" services until the OECD complaint was resolved, the NGOs said.
A Marsh spokesperson said the company had a policy of not identifying its clients.
"We are committed to helping businesses develop low-carbon business models and manage risks associated with the transition from fossil fuels to renewable energy. As we do our part to accelerate this transition, we recognize that a secure energy supply is crucial for the global economy and society as a whole – this is particularly true in the context of today's geopolitical environment," the official said.
"We believe all communities are best served by working with operators of clean energy assets to accelerate progress to a lower carbon world and with traditional energy clients to enable them to manage the risks associated with current projects and make the transition as quickly and responsibly as possible."
Standard concerns
An anonymous Ugandan activist said Marsh talked about sustainability but failed to live up to these aspirations. "The company is actively contributing to a massive and irresponsible fossil fuel project that will have the opposite effect," the complainant said.
EACOP is "diverting resources away from renewable energy projects that Ugandans want", the Ugandan said. The project is also "threatening natural resources and existing industries that we rely on".
The complaint picked out a number of areas. It said there had been improper land acquisition and an inadequate consultation with local people. Furthermore, there were threats to natural resources such as potential oil spills, alongside "immense and irreversible harm" to local ecosystems.
It also raised concerns about the increase of carbon emissions.
A Kenyan financial services provider opted not to provide insurance for EACOP in 2022. The reason given was concerns over breaching International Finance Corp. (IFC) standards. Britam Holdings carried out an environmental and social risk evaluation on the project, following which it opted out.
Recommended for you

EACOP stresses high-tech approach, as Kampala protestors arrested