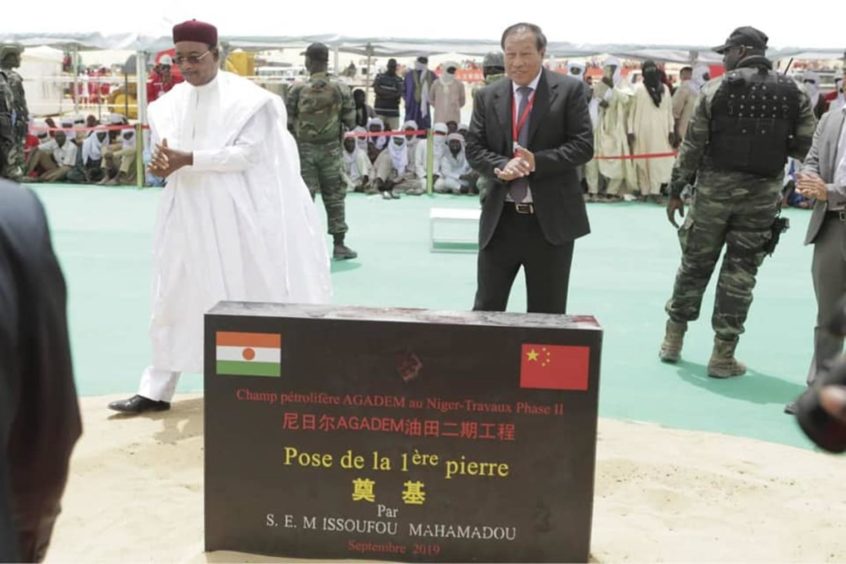 China National Petroleum Corp. (CNPC) is on track to complete the Niger-Benin export pipeline later this year, Savannah Energy has said.
UK-listed Savannah aims to begin flow testing its Nigerien fields in the fourth quarter of 2023, it said.
The Niger-Benin pipeline is more than 75% complete. It should begin transporting oil commercially in the fourth quarter of 2023, Savannah said. The move will be "transformational" for Niger, the company said, with oil sales likely to increase GDP by 24% and exports by 68% in 2025.
Savannah will play a part in this export growth through its work on the R3 contract. It aims to begin testing production this year under its 35 million barrel field development plan. Results from this test phase should allow Savannah to reach first commercial oil production in the last quarter of 2024.
The company had previously been planning to sell crude domestically to the Zinder refinery. It changed its plan to focus on exports in 2022. Under its domestic use plan, it would have reached first oil in 2023.
Savannah ordered long lead items – bottom-hole pumps and completion equipment – for its R3 East development in the first half of this year. The project covers the Amdigh, Eridal, Bushiya and Kunama finds. It also identified a workover rig for the test programme.
R3 should provide around 5,000 barrels per day of production for Savannah, with plateau running for eight years.
Success at exporting Nigerien oil would open the door for additional developments. It has 90mn barrels of gross unrisked prospective resources at five prospects and leads within tie-in distance to the R3 facilities.
The company claims to have a bank of 146 exploration targets in its areas. It has made five discoveries from five wells in the Agadem Rift Basin.
In addition to its oil plans at R3, Savannah is also working on solar photovoltaic (PV) plans in Niger. In May, it signed a deal with the government to develop two plants, with capacity of up to 200 MW.
The company aims to reach project sanction in 2024 and then begin producing power in 2025-26.
It has also signed on to a 250 MW wind farm in southern Niger's Tahoua region. Savannah also plans to sanction this project in 2024, starting generation in 2026. The company's plans would see it generating up to 450 MW of clean power in Niger, equal to a 60% increase in available grid electricity.
Recommended for you

Savannah battles challenges, pushes back South Sudan