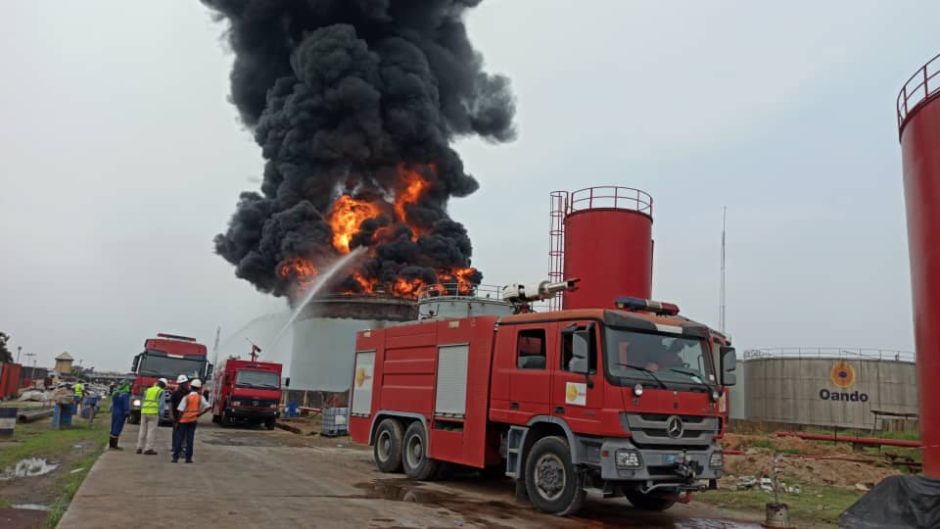 Fire has engulfed a tank farm owned by Oando, the Lagos State Emergency Management Agency (Lasema) has reported.
The Oando tank farm, at Gaskiya Road, Ijora Badia, is the site of the blaze, Lasema said.
The agency was not able to immediately determine the cause of the fire.
Lasema said its responders plus Federal Fire, LASG Fire, Nigerian Navy Fire, Nigerian Police and Forte Oil Fire Service were "currently battling the inferno to curtail it from escalating to other tanks in the depot".
Operations are ongoing, it said.
OVH Energy, which handles the Oando retail brand, confirmed that a fire had broken out at Terminal 1, in Apapa. The company said the fire appeared to have come from one of the tanks.
A team of professional firefighters is on hand to tackle the outbreak, OVH said, and no casualties have been reported.
"Safety remains our priority at OVH Energy as we operate under high safety standards to curb incidences of fire outbreaks as well as other health and safety risks from happening at any of our stations," the company said.
Oando sold its downstream business to OVH in 2015, although the branding remained the same.
Updated at 2:56 pm with OVH comment and Oando clarification.