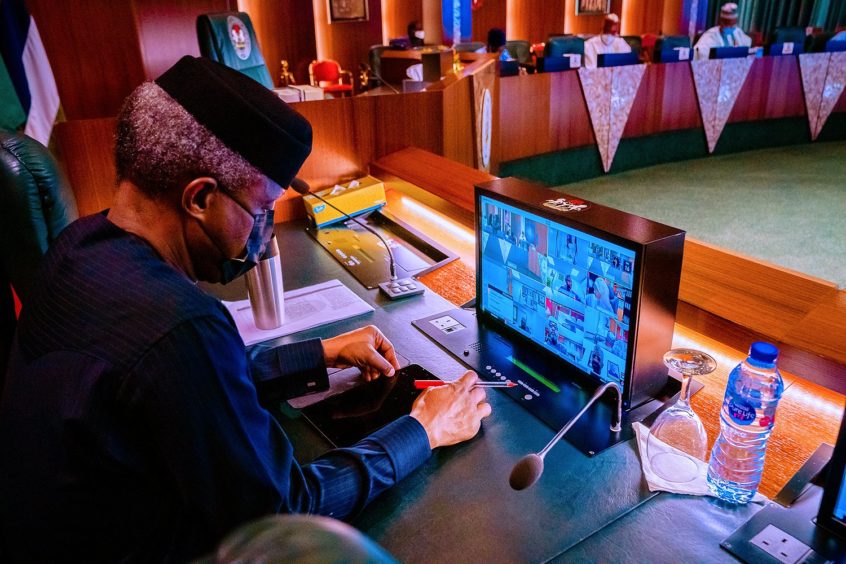 Nigeria's Federal Executive Council (FEC) has approved the Ibom deep sea port plan, paving the way for the project to move forward.
A statement from the Akwa Ibom government gave thanks to the federal government for the "landmark decision".
Following this FEC approval, Governor Udom Emmanuel will set out a full implementation plan. This will cover the deepsea port and the Liberty Oil and Gas Free Zone.
The seaport will allow shippers to import and export petroleum products, export oil and gas, in addition to offering container handling and bulk trade. The plan calls for the port to be the deepest in West Africa.
Progress on the Ibom Deep port has been slow but the Nigeria Shippers Council (NSC) executive secretary Hassan Bello said it should begin operating in 2021. Bello, talking earlier this year to The Nation, said the Lekki and Ibom ports would reduce the costs of bringing in goods to the country.
Taking Liberty
The federal government approved the Liberty zone in August. The Akwa Ibom he governor said the free trade zone would be the largest in the Nigeria, covering six local government areas (LGAs): Ikot Abasi, Oruk Anam, Onna, Eastern Obolo, Mkpat Enin and Ibeno. The area designated for the zone covers 50,000 hectares.
Investments in the zone have been reported to be $10 billion. It should create more than 7,000 long-term jobs. The state government, Nigerian National Petroleum Corp. (NNPC) and Black Rhino Group are backing the Liberty Zone.
Nigerian Minister of Industry, Trade and Investment Otunba Niyi Adebayo held a meeting this month on evaluating free trade zones.
Various plans have been suggested for the Liberty Zone. These include a gas-fired power plant, a petrochemicals plant, and LNG plant and network and a refinery.
Emmanuel, in discussions with the federal government, has called for more energy infrastructure in Akwa Ibom. This might involve modular refineries and a petroleum depot.
Bua Group is planning to build a 200,000 barrel per day refinery in Akwa Ibom.
Recommended for you

NNPC auditor repeats going concern worries, despite 2020 profit