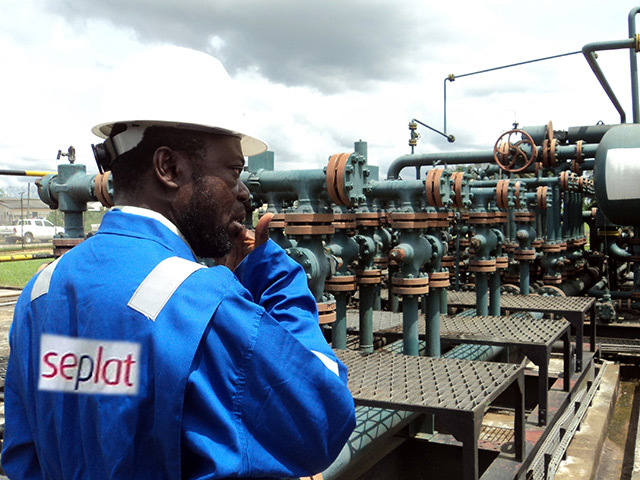 Seplat Petroleum will supply crude to Waltersmith Petroman's new modular refinery, cutting pipeline losses.
Seplat said it had signed a crude purchase agreement with Waltersmith. This will cover the supply of 2,000-4,000 barrels per day from the Ohaji South field, on OML 53. Crude will go to the 5,000 bpd refinery at Ibigwe field, in Imo State.
The producer said that it had previously exported oil from Ohaji South to a terminal, under a crude handling agreement with Waltersmith. Selling crude direct to the refiner will eliminate crude losses and downtime, by skipping pipeline use.
"We are delighted to sign this crude purchase agreement with Waltersmith as it ensures that Nigerian crude will be refined locally by a Nigerian refiner," said Seplat's CEO Roger Brown.
"The agreement will eliminate losses we previously experienced on the export pipeline, meaning more revenue will be booked by Seplat for the same amount of oil produced from the field. Waltersmith's refinery will also benefit the Nigerian economy by creating local jobs to refine our oil."
Nigerian President Muhammadu Buhari officially launched the Waltersmith refinery in late November. There was discussion at the time that Seplat may participate in supplying the facility. Waltersmith also supplies oil to the refinery from its own Ibigwe marginal field.
The launch of the modular refinery came at the same time as work began on the second phase. The next step will be a standalone 25,000 bpd condensate refinery, which should be complete by 2023. There is also a plan for another 20,000 bpd crude processing plant.
Waltersmith has also signed a technical support agreement with the United Nations Industrial Development Organisation (UNIDO) and the United Nations Economic Commission for Africa (UNECA). The agreement covers work on an industrial park, which includes various manufacturing plans.
Recommended for you

Prax to buy out Total from Natref refinery