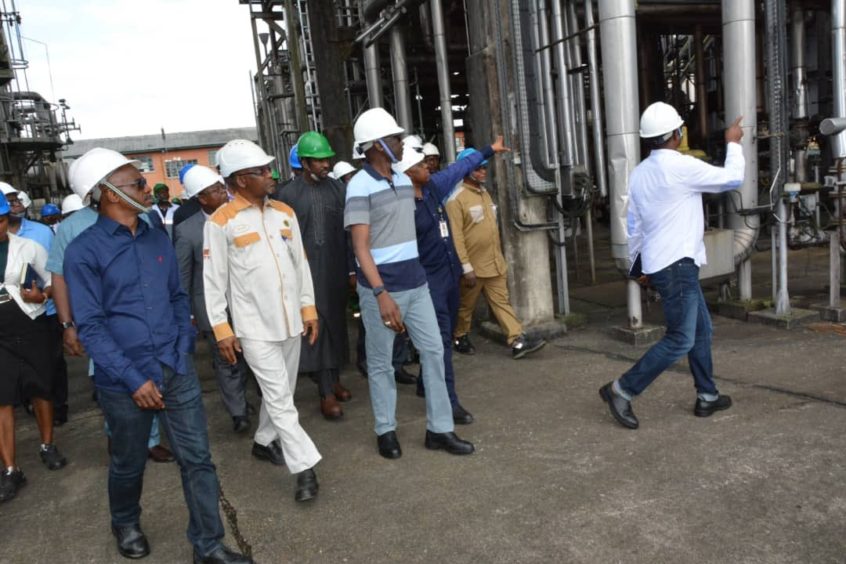 Nigeria's Federal Executive Council (FEC) has approved spending $1.5 billion to rehabilitate the Port Harcourt refinery.
Nigerian Minister of State for Petroleum Resources Timipre Sylva announced the approval last week. "We are happy to announce the rehabilitation of the Port Harcourt refinery will commence forthwith," he said.
Nigerian National Petroleum Corp.'s (NNPC) Port Harcourt Refinery Co. (PHRC) owns the Port Harcourt complex. The facility includes two refineries, with total capacity of 210,000 barrels per day.
The work will come in three phases. The first phase will be completed in 18 months and "will take the refinery to 90% of nameplate capacity", the minister said. "The second phase will be completed in 24 months and the final stage in 44 months time."
Sylva said the move was "good news for Nigerians".
Nigeria has chosen Italy's Tecnimont to carry out the work, Sylva confirmed.
"Operations and maintenance have been a big problem for [Nigeria's] refineries, this has been exhaustively discussed in council," Sylva said.
Once the Port Harcourt facility is up and running, the country will hire a "professional operations and maintenance company to maintain the refinery … this is one of the conditions of the lenders", the minister said. "That's embedded in discussions with the lenders."
The financing process involves Afreximbank, Sylva said.
Tecnimont won two phases of work in March 2019 on the facility.
The first was to carry out integrity checks and equipment inspections, valued at $50 million.
The second phase was to carry out the rehabilitation of the complex, under an engineering, procurement and construction (EPC) basis.
Privatisation
A number of voices have spoken out against the government's rehabilitation plans.
Stanbic IBTC Bank's founder and CEO Atedo Peterside called on the government to halt its plans. The rehabilitation works are a "brazen and expensive adventure", he said.
He appeared to back plans for a sale of the Port Harcourt facility to core investors, able to repair it with their own funds.
Opposition presidential hopeful Atiku Abubakar said spending $1.5 billion on the refinery was unwise. The country's refineries have not made money for many years. Abubakar has spoken in support of privatisation.
"We cannot as a nation expect to make economic progress if we continue to fund inefficiency, and we are going too deep into the debt trap for unnecessarily overpriced projects," he said.
Recommended for you

NNPC relaunches as independent operator in high-profile event