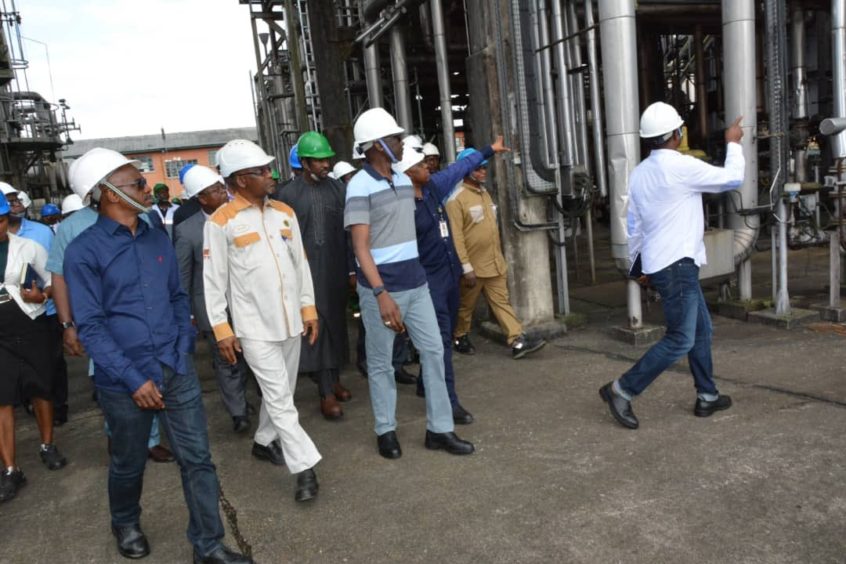 Nigerian National Petroleum Corp. (NNPC) plans to approve overhaul contracts on the Warri and Kaduna refineries in July and greenlight new condensate facilities swiftly thereafter.
NNPC head Mele Kyari, speaking on Channels Television this morning, also confirmed the company's plans to buy into the Dangote refinery.
"We've not done well managing our refineries for the last 20 years," Kyari said. The company has plans to tackle its poorly performing facilities, though.
Italy's Maire Tecnimont is in the process of carrying out overhaul work on the Port Harcourt facility, which covers two refineries with 210,000 barrels per day of capacity. Kyari noted that the contractor had mobilised to the site.
Nigeria's other two refineries, at Warri and Kaduna, will follow a similar pattern. "The [engineering, procurement and construction] EPC contracts [for Warri and Kaduna] will be awarded within the next two to three weeks. By the end of July at the latest," Kyari said. "The process will run concurrently."
NNPC will not use government cash to pay for the refinery works. "We're borrowing from cashflow. Part of the requirement from the lender is that we do not operate" the refinery. Essentially, "the refineries will be run by the lender", he said.
Dangote plans
The Dangote Refinery is due to begin processing in 2022. NNPC began looking at buying into this plant in December 2020.
"We're taking 20% equity in the Dangote Refinery," Kyari confirmed. Term sheets have been signed and the project is being valued. NNPC, again, will not finance this itself. Instead, it will take on financing secured against cashflow from the project.
"We take equity in operations that are significant so we can expand our portfolio. We have a responsibility to guarantee energy security for our country. Anyone who builds a refinery with excess of 50,000 bpd, we will talk to them and take equity in it," Kyari said.
NNPC is also planning to build a number of condensate processing facilities. These are quicker and cheaper to build than oil refineries, Kyari said.
"We have five initiatives. We will take [final investment decisions] FIDs on two of them within the next two to three months," the executive said. This will provide 200,000 bpd of capacity.
Recommended for you

NNPC auditor repeats going concern worries, despite 2020 profit