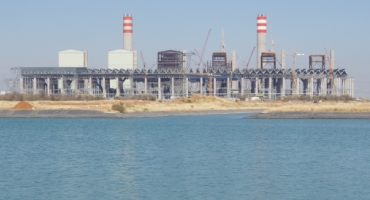 The rift between Eskom and the Department of Mineral Resources and Energy (DMRE) continues, with a fresh blow up over diesel imports.
News24 reported yesterday that Eskom was seeking a wholesale licence to import its own diesel and fuel oil. The move, it said, could cut the power utility's spending by "billions" each year.
Outgoing CEO Andre de Ruyter attributed problems in acquiring a licence to the DMRE. "We've not made a huge amount of progress", de Ruyter said.
Eskom ran out of diesel in November.
The DMRE took issue with the reporting – and Eskom. A statement from the ministry said Eskom would not need a wholesale licence to buy diesel from importers.
To import its own products, Eskom would need a licence, covering import infrastructure and storage facilities. The company lacks these, the DMRE said.
The company has applied for a licence, the DMRE confirmed. It did not meet the requirements, though.
Eskom can appeal the rejection, but has not yet applied to the minister. Minister Gwede Mantashe famously described Eskom as "agitating for the overthrow of the state", through its failure to provide stable generation.
Following the minister's comments, earlier this month, de Ruyter announced his resignation. He will be in post until March 31, 2023.
The ministry also criticised the idea that there would be a potential saving of 6 rand ($0.35) per litre. This difference, between the basic fuel price and the wholesale price, is mostly made up of taxes.
Should Eskom want to avoid paying taxes including the fuel levy and road accident fund levy, "Eskom should approach the relevant authorities", the DMRE said.
The power company asked the government for cash to buy diesel, but the state rejected the request. "We don't have [the money]," Finance minister Enoch Godongwana told Bloomberg in early December.
Diesel provides around 1.2% of Eskom's generation, accounts for 11.1% of costs.
Eskom, on December 23, reported its gross debt had reached 396.8 billion rand ($23.4bn) for the year to March 2022. While the company increased its cash generation in 2022, it was unable to cover its debt service costs.
De Ruyter said 2022 had been "tremendously difficult" for the company. "In spite of the marked improvement in the financial performance, good progress on the new build programme, the disappointing performance on the generation front is an indication that there is still a long way to go before Eskom can achieve long-term sustainability," he said.
Eskom has announced Stage 4 load shedding as of 16:00 today, until 05:00 on December 31. At that point it will fall to Stage 2, until 16:00. The company has then suspended load shedding until January 2.
The company had increased the level of load shedding to Stage 6 in mid-December.
Recommended for you

Eskom bids farewell to "persona non grata" Oberholzer