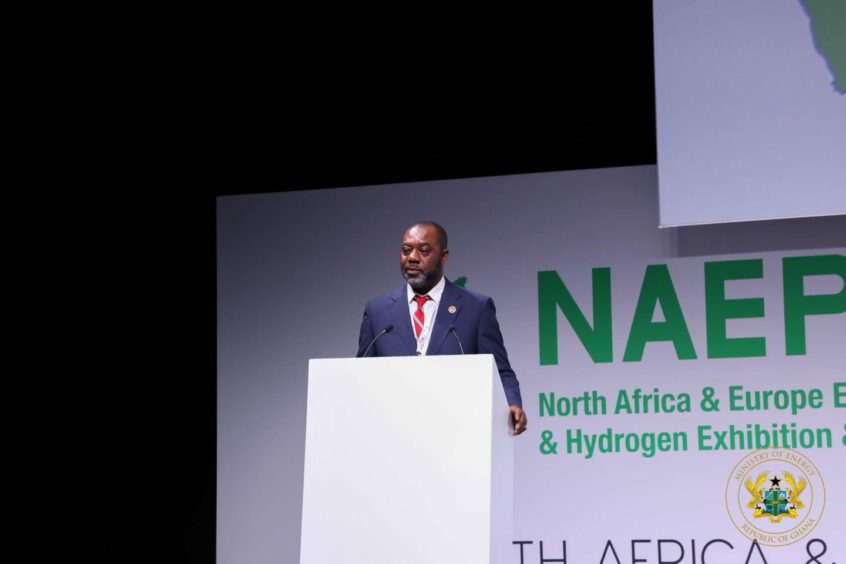 Ghana officials have been on tour recently flying the flag for various opportunities in the West African country, including a controversial proposed refinery hub.
Ghanaian Energy Minister Matthew Opoku Prempeh was in Barcelona this week. He was speaking at the North Africa and Europe Energy Exhibition and Conference (NAEPEC).
"The establishment of a Petroleum Hub is one of the Government's strategic private-sector led anchor initiatives that would serve as a new pillar of growth in the Ghanaian economy," he said. "This US$60 billion phased project will be a significant addition to Ghana's economy, as the country would become a net exporter of petroleum products."
The Petroleum Hub Development Corp. (PHDC) does not lack ambition. The hub plan covers three 300,000 barrel per day refineries, five petrochemical plants, supported by storage tanks and port infrastructure.
The plans set out by Prempeh call for the creation of more than 1.4 million jobs, under Ghana's energy transition. Foreign investment will be crucial. The hub would involve more than 780,000 jobs, direct or indirect.
"We require partnerships from the private sector to develop clean energy resources and the associated infrastructure through win-win transactions" he said.
The plan is to build the hub in the Western Nzema area, is in the Jomoro Municipality of the Western Region. It would cover 20,000 acres.
Ghana's Environmental Protection Agency (EPA) set out the Strategic Environmental Assessment (SEA) for the hub in October 2022. The EPA has held events this week with community members.
Community concerns
In the document, the EPA noted "significant concerns" from the local communities about the impact of the hub on their cultural heritage. "Cultural heritage issues are held in high esteem within the communities and could lead to conflicts if not properly managed," the report warned.
One challenge is an apparent disconnect between the local traditional rulers and the people who live in the area. Prempeh has said the country would balance the commercial interests of stakeholders with environmental concerns – but scepticism is running high.
A letter from a Nzema group in January reported the government was compulsorily acquiring land for "next to nothing". The letter expressed support for the plan, but concerns over the way it was being executed.
"We do not support any arrangement that disadvantages our people. In the current set up, our Nzema community bears the risk of losing its land. However, it has no upside and no guarantee of future and ongoing royalties or profits for Nzema," the letter, signed by Elizabeth Vaah, said.
Furthermore, foreign investors may prove hard to convince. Eni and Ghana have fallen out in the offshore over a disputed unitisation plan. Furthermore, Norway's AGM Petroleum recently exited the country and Genser has come under fire for its gas plans.
Recommended for you
Playing the high stakes deep sea mining table